From the southernmost parts of Andalusia, you can see an amazing skyline presenting a coast of the Dark Continent situated 20 km from Europe. The view is absolutely stunning, and some people find it hard to believe that those two continents are situated so close to each other. Quite often, I hear from people who see the unique skyline for a first time: "It's impossible!", "It's amazing!", "Is Africa really so close???" And what if you wanted to swim through the Strait of Gibraltar and set foot on a new continent? A piece of cake!
It is easiest to go for a one/two day trip to Tangier. It is possible from Algeciras and Tarifa. We decided to take a fast ferry from Tarifa, and the sight of European coast receding made a great impression on us. The ferry trip took about an hour, including customs clearance (the luggage is scanned the same way as on airports).
​​​​​​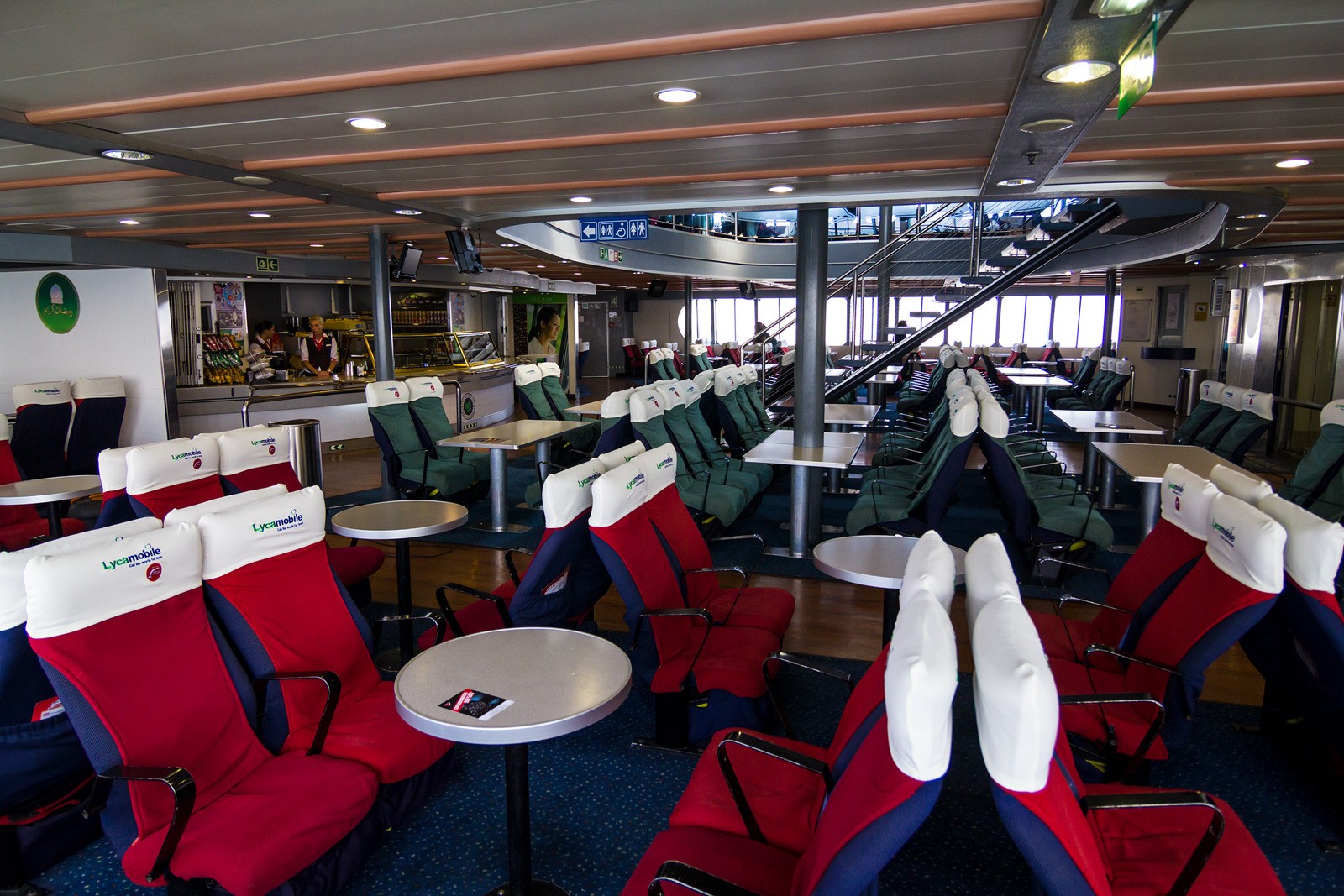 After leaving the harbour building, we got surrounded by a group of locals intrusively shouting their offers. And here is a useful tip – if you decline politely but firmly, they will leave you alone.
A bit of history…

Tangier is a typical harbour city, a form of which has been shaped by multiple nations and cultures occupying this region. The city was founded by Berbers in the ancient times, and Greeks named it Tingis. In the seventh century, the town was taken over by Phoenicians, after that by Romans, and then by Vandals and Visigoths. In 707, Tangier and a large part of Morocco were under Arab control, who built a base camp there for their raids on Iberian Peninsula.
A strategic location and ongoing wars and conflicts made Tangier constantly going from one hands to other. In 1471, it had been included to Portugal, and over 200 years later, it was taken over by the British when, in 1661, together with Mumbai, it was included in Catherine of Braganza's (a Portuguese princess) dowry after she married the king of England, Charles II. The British controlled the city and the local area for another 22 years, and later, they handed it back to the Arabs, who, surprisingly, ruled over Morocco up to the early XX century.
French and Spanish colonization of Morocco made an impact on Tangier, too. In 1923, a neutral area called "international zone" was created in the city, and William Burroughs called it "Interzone" in Naked Lunch – a masterpiece created during his stay in Tangier. The free zone, during its glory days, was a destination of many artists from all over the world, who wanted to find there exotic oblivion. Among them, there were: the poet, Paul Bowles, members of the Rolling Stones and the Beatles… The Free City zone was under French and Spanish patronage, a joint French, Spanish and United Kingdom's administration. Later, Portugal, Italy, Belgium, Netherlands, Sweden and the United States became sources of influence there, and established there their own administrative divisions. This peculiar melting pot had lasted up to 1956, when the city became reintegrated to the independent Morocco.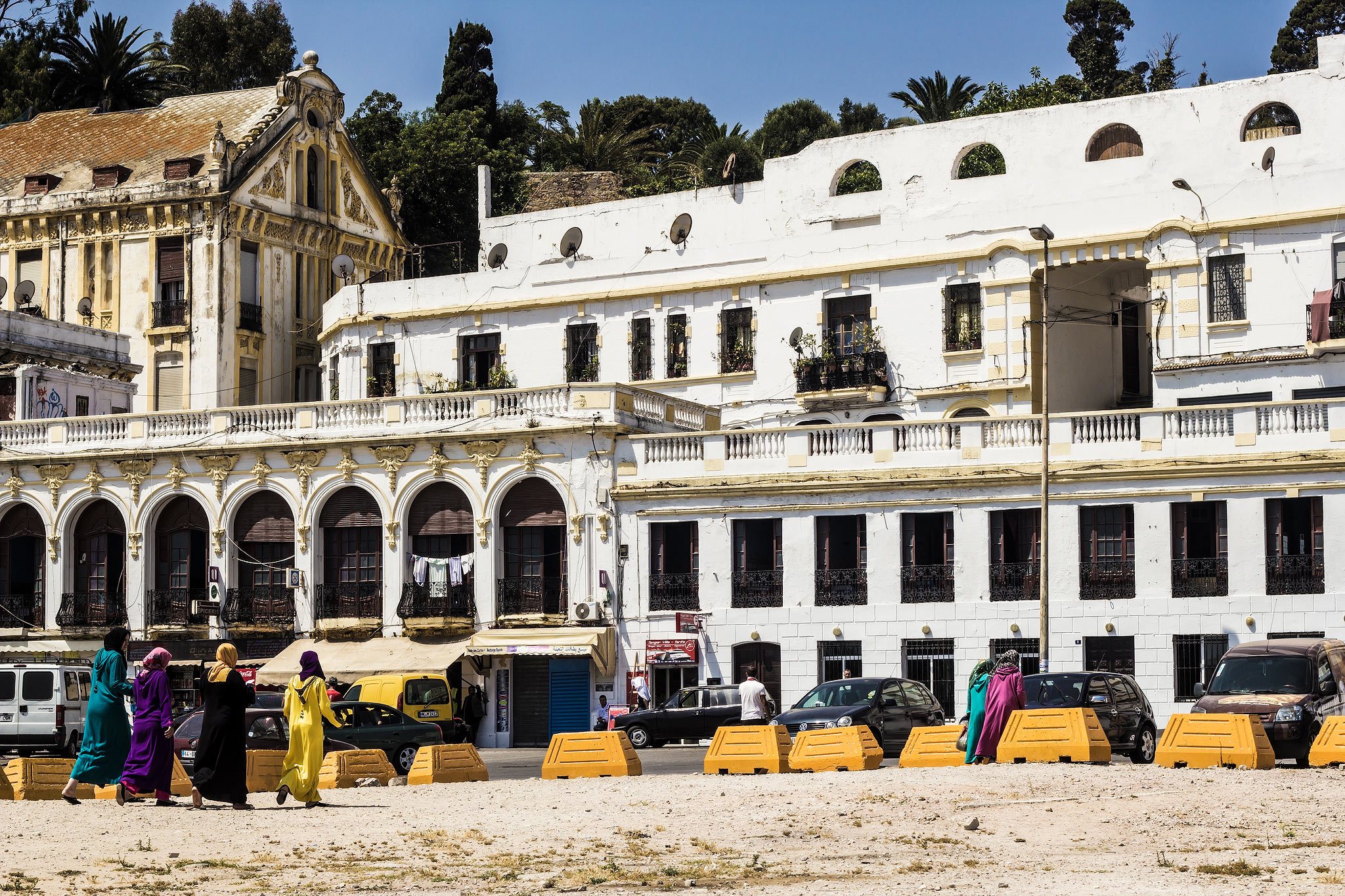 Let's go into the city, what's worth seeing?
Medina – the oldest part of the city divided into two spheres: commercial and residential. The roads cross and entwine, so going through them may give an impression of being in a labyrinth. Admittedly, there is some kind of magic involved there…

Grand Socco and Petit Socco – Grand Socco is a large fairground, while Petit Socco, also known as "Souk Dakhli", is a square in Medina. Ages ago, the largest marketplace of Tangier was situated there. It was surrounded by cafes, hotels and casinos, gathering the richest from the region. There are two charming cafes there with a long tradition: Café Tingis and Café Central.

Musee de la Kasbah – you can learn more about the culture, history and the inhabitants of the city there. Right next to it, there is Fils de Detroit – an amazing joint with musical performances – I absolutely recommend going there for a cup of mint tea.

Cap Spartel and Hercules Cave – it is best to get a taxi from Grand Socco to get there. Be mindful of frauds! – the cave is easy to see around, and there is no need to hire anyone to help us see the place.

St. Andrew's Church - an interesting Moorish church. Next to it, there is an English cemetery.
Coffee, tea and everything else
If you want to have a break, here are my recommendations:
Already mentioned Café Tingis and Café Central in Petit Socco
Anna & Paolo - a recommended and very cosy joint
Café Hafa - an iconic café with a 100 year old tradition, situated in the centre of Tangier. Over the decades, it was visited by many famous authors, artists and musicians. On the balcony, there is an amazing view of the bay.
Gran Café de París - the most important literary place of the Zona Internacional epoch.
Tangier is not a large city. Because of that, you will not need a car nor a guide to navigate through the old city!… If you want to see other districts of the city or visit the local area, you can use the service of intrusive taxi drives. However, remember to negotiate the price – it is the local culture and a custom…
Do not fully trust received offers, because the locals are very skilled at talking and inciting. It is best to treat a conversation as a funny adventure. Do not expect that a mere taxi driver can take you and show you the interiors of villas and sheikh palaces, etc. The driver will take you, indeed, to the neighbourhood and show you a hedge behind a richly ornamented fence – and that's all you will see of the sheikh mansion :) Sometimes, it is good to check the technical condition of the taxi before getting into it, because at one time, we could see the road, during our travel back to the hotel, through the hole in the floor.
​​​​​​How to get there?
On a ferry from Tangier or Algeciras – departure time, reservations, information and prices CLICK HERE. You can buy tickets before entering the harbour in Tarifa, as well.
We witnessed twice passengers being led in an out from the upper deck next to the cars situated in the lower deck of the ferry. At the end of the trip, people are crowding downstairs in a queue towards the exist, carelessly putting their heavy bags on the hoods of the cars… And suitcases, trunks and big bags scratch the paintwork. If you need to take your car (because you want to travel further into Morocco), I advise the drivers to get as soon as possible to the car queue so that your car is situated as far from the ferry entrance as possible.
Personally, if you already need a car (because you go further to Morocco), I would advise drivers to position themselves as early as possible in the car queue, so that the car stands inside the ferry as far from the entrance as possible.
Maybe you will find helpful a map of Tangier with the greatest attractions and cafes highlighted.

I recommend Maria Duenas' book, Seamstress, in which Tangier serves as an important background of the whole story…
Back
---
---
Related articles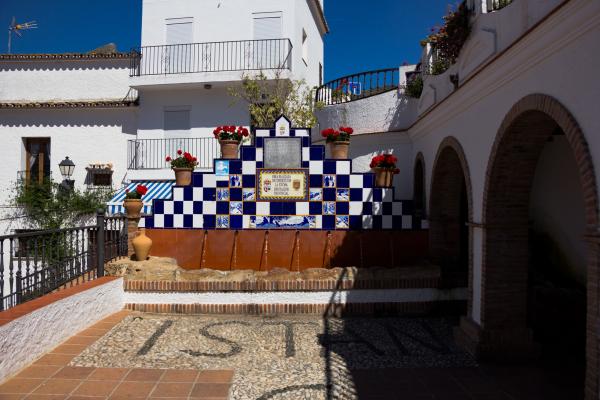 Istan – Spring of the sun coast
It's a real oasis among sun burnt – especially in summer – Andalusia land.
Read more >>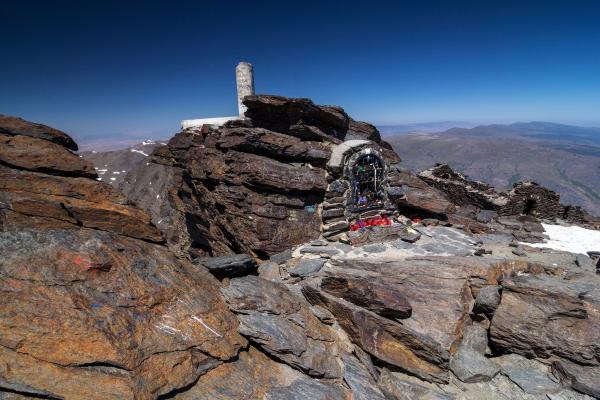 A trip to Mulhacen 3478,6 m
Through Travelez trail, across Siete Lagunas to the highest summit of Iberian Peninsula
Read more >>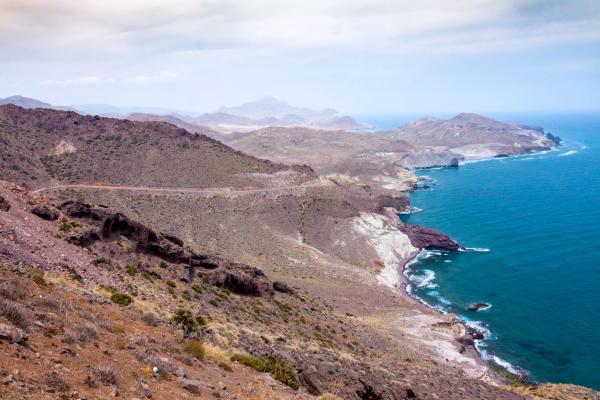 CABO DE GATA-NIJAR PARK
One of the last virgin nooks of Europe
Read more >>