ARTYKUŁ W JĘZYKU POLSKIM
I imagined Chamonix differently. I was sure the city center would be too crowded to walk freely. Also, parking a van would be a miracle. We weren't sure what to expect ... because ...
... Chamonix is a typical tourist resort. It is a base mainly for climbing, the top of the Alps - the European continent's roof - Mont Blanc 4 809 m, and any other attractive surrounding mountain trails. It is a magnet for extreme sports enthusiasts: kayakers, skiers, climbers, paragliders, and other adrenaline junkies... I read in Wikipedia that Mark Twight (an American climber) described Chamonix as "The death-sport capital of the world!".


The views from the city are, to say the least - spectacular because you can see the summit of Mont Blanc practically from everywhere. In the city center, there are sports stores with mountain gear and clothing, restaurants, and other services.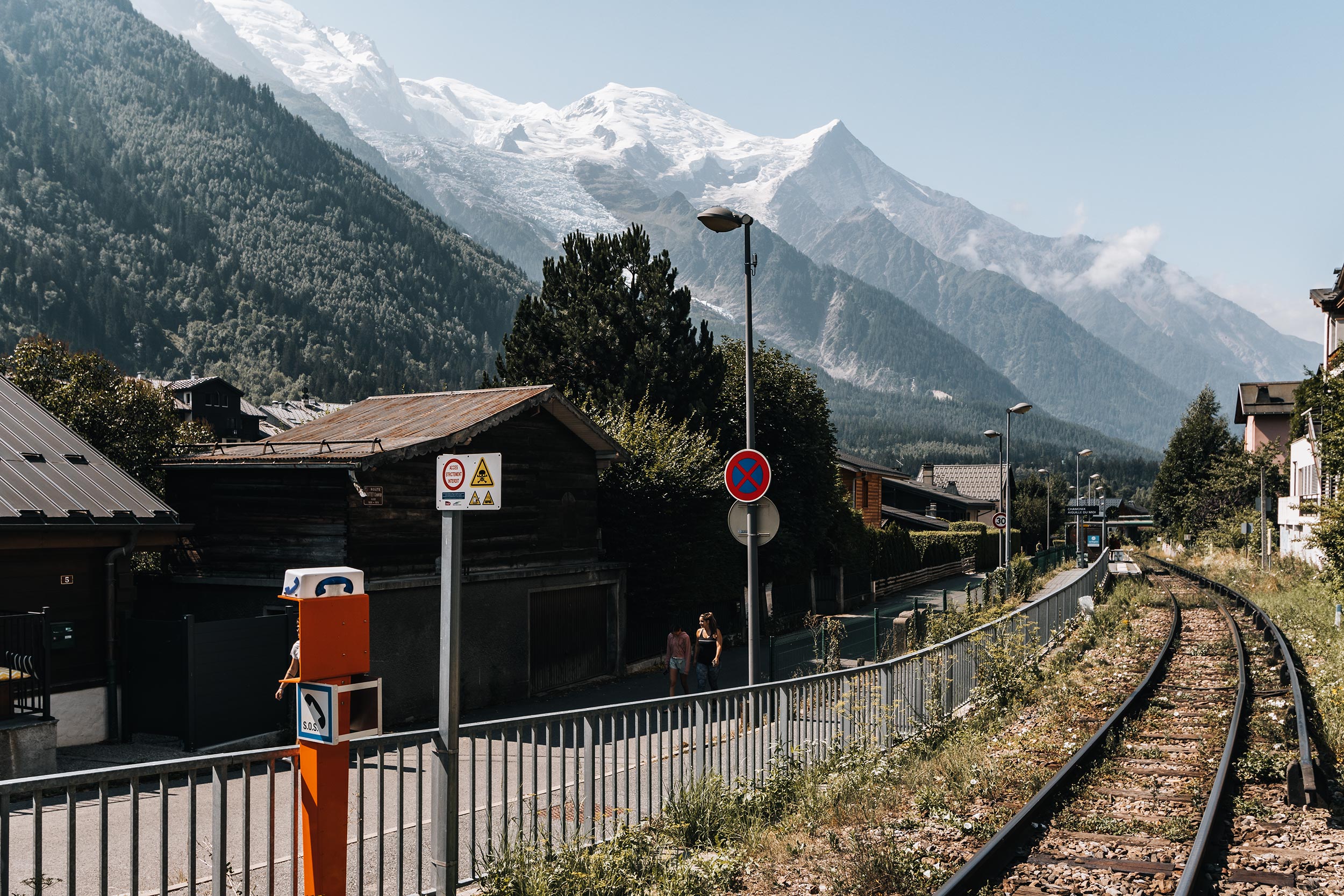 Chamonix, a bit of information
The famous Aiguille du Midi cable car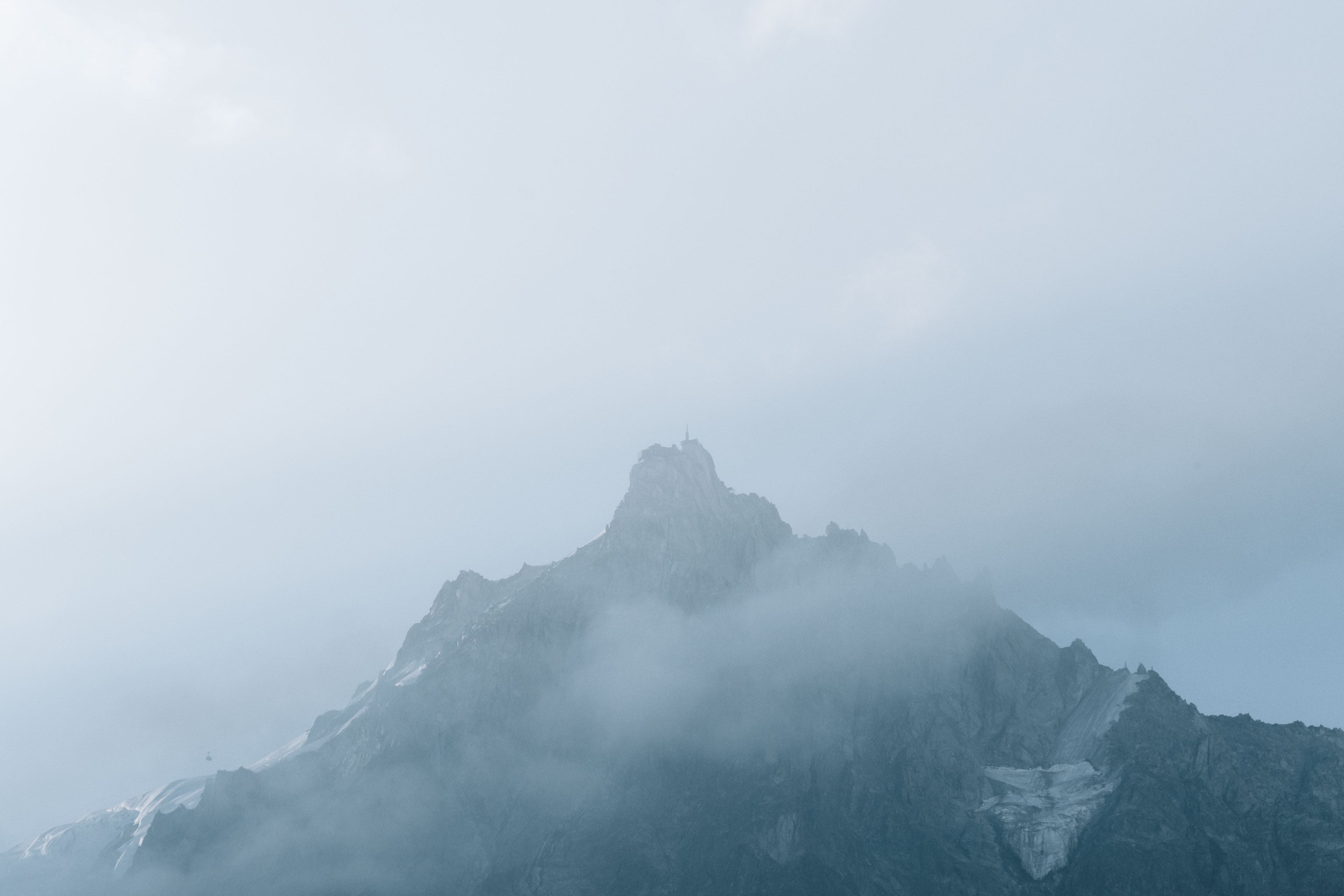 Chamonix is also famous for one of the highest cable cars in the world, with a top station at the peak of the Aiguille du Midi (3842m) mountain, thus being one of the longest in the world. It was built in 1955 and, together with the Pointe Helbronner (3462m), form a route of cable cars that can be used to cross the French-Italian border over a large part of the Mont Blanc massif.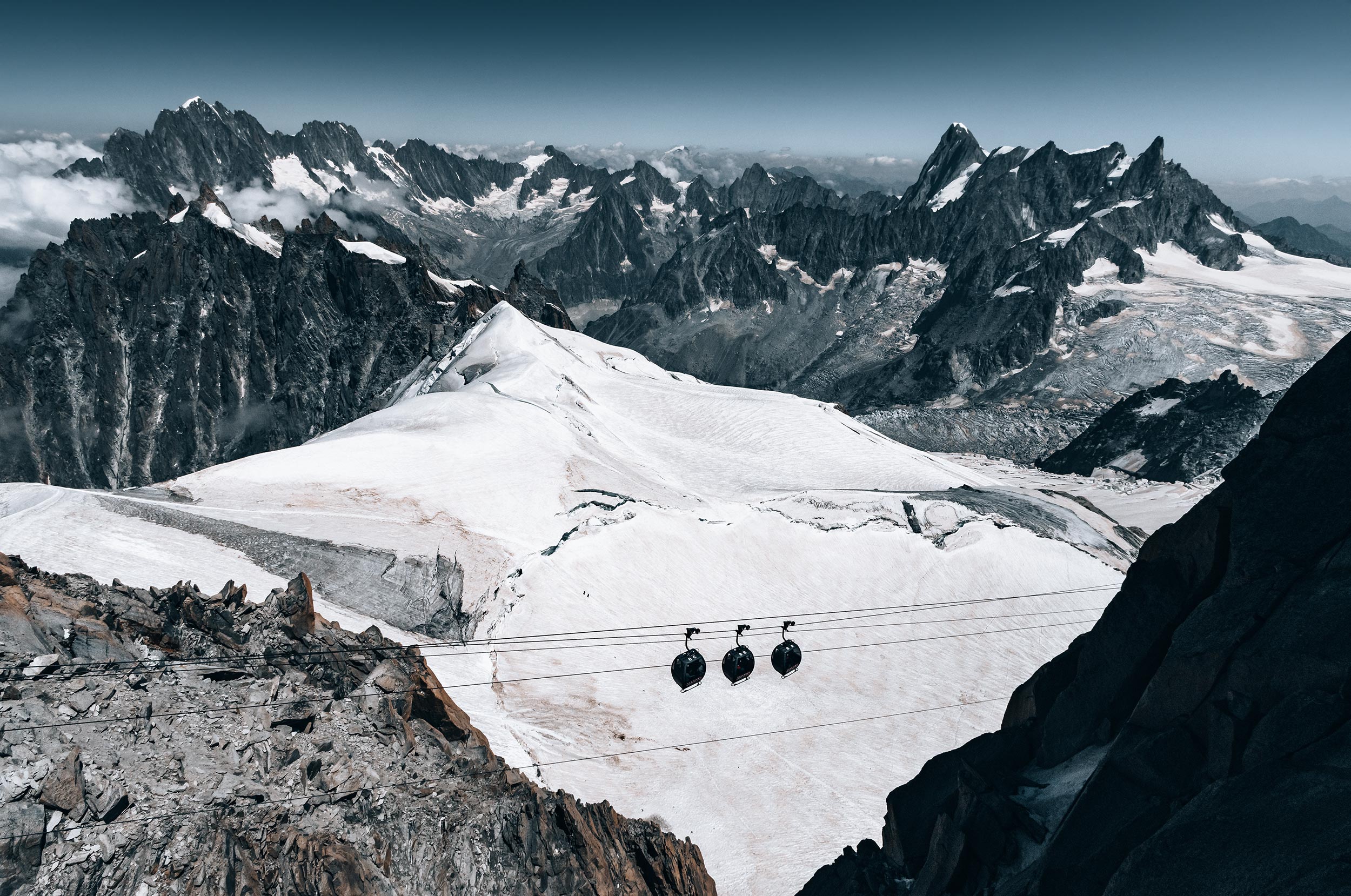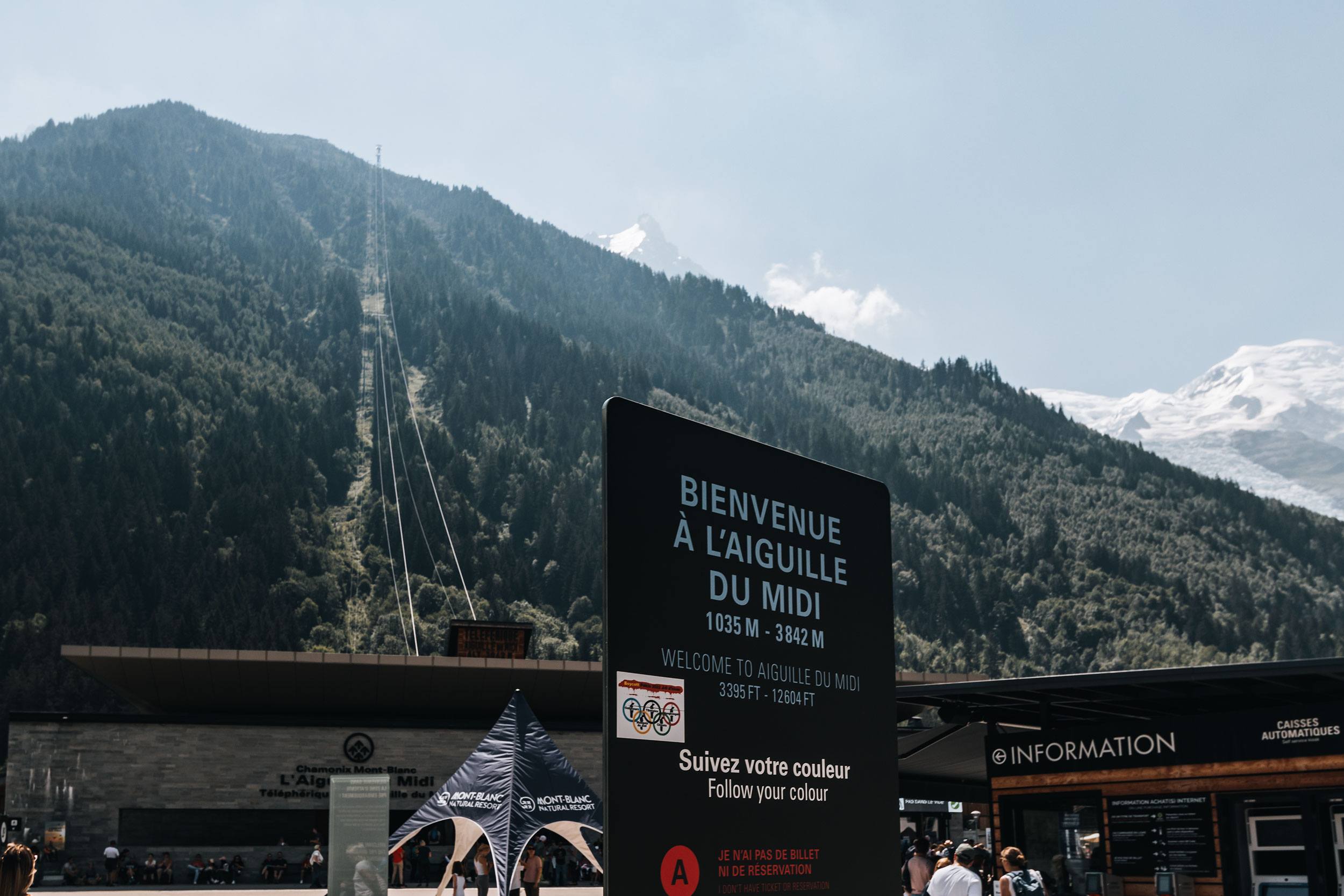 I had the opportunity to ride the cable car up the Aiguille du Midi - a great experience. The carriages take about 30 people at a time. I recommend purchasing a ticket with a reservation, and it costs about 68€. I bought a ticket at the place in the early morning, and I had entry after 1 pm. The last carriage leaves the upper station before 6 pm during the summer season. It's worth keeping in mind.

After reaching the upper station, you can feel slight dizziness due to the rapid change of pressures... and then after the descent also can be not fine ...
And at the top... hmm, well... see for yourself… I felt like I was in heaven :)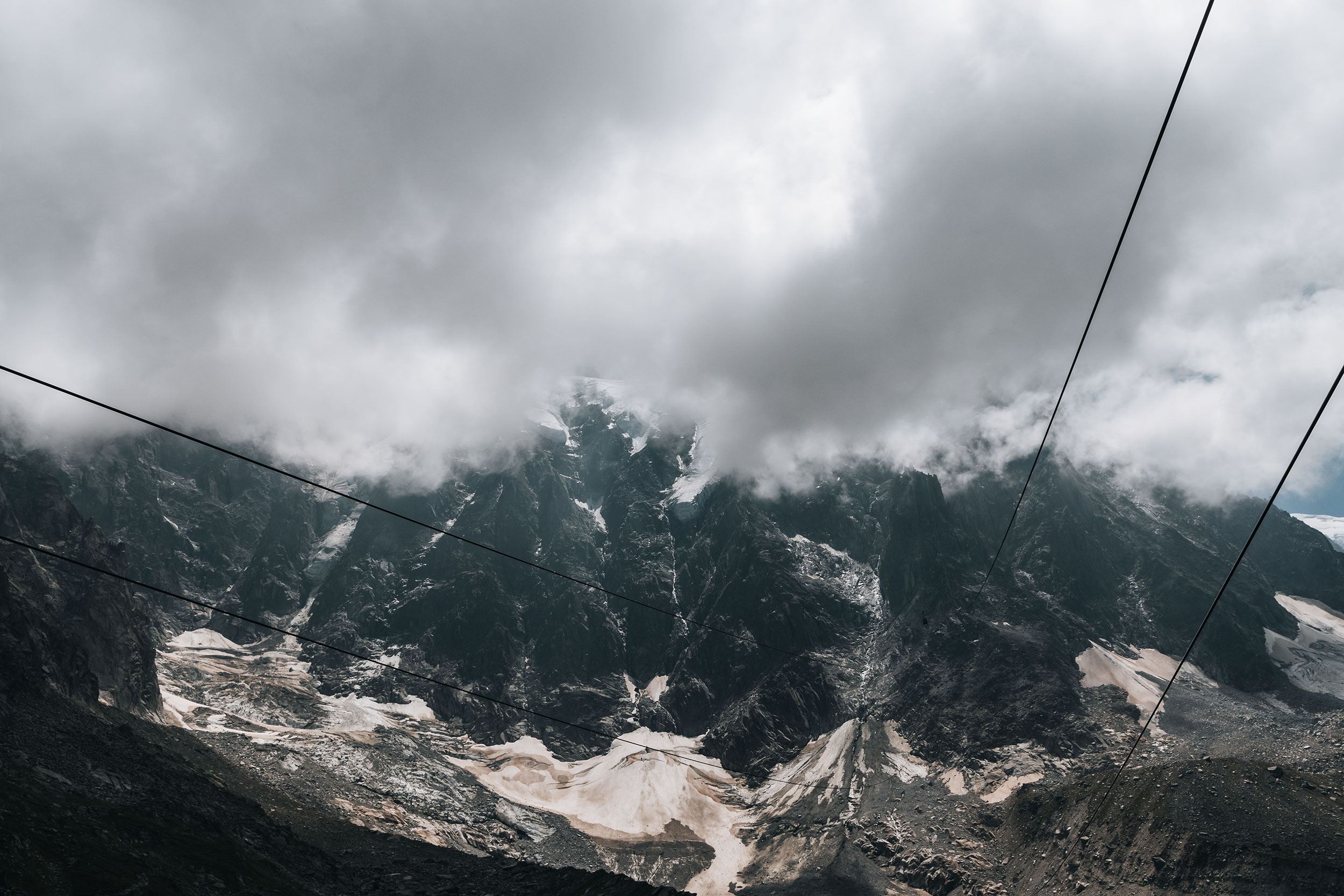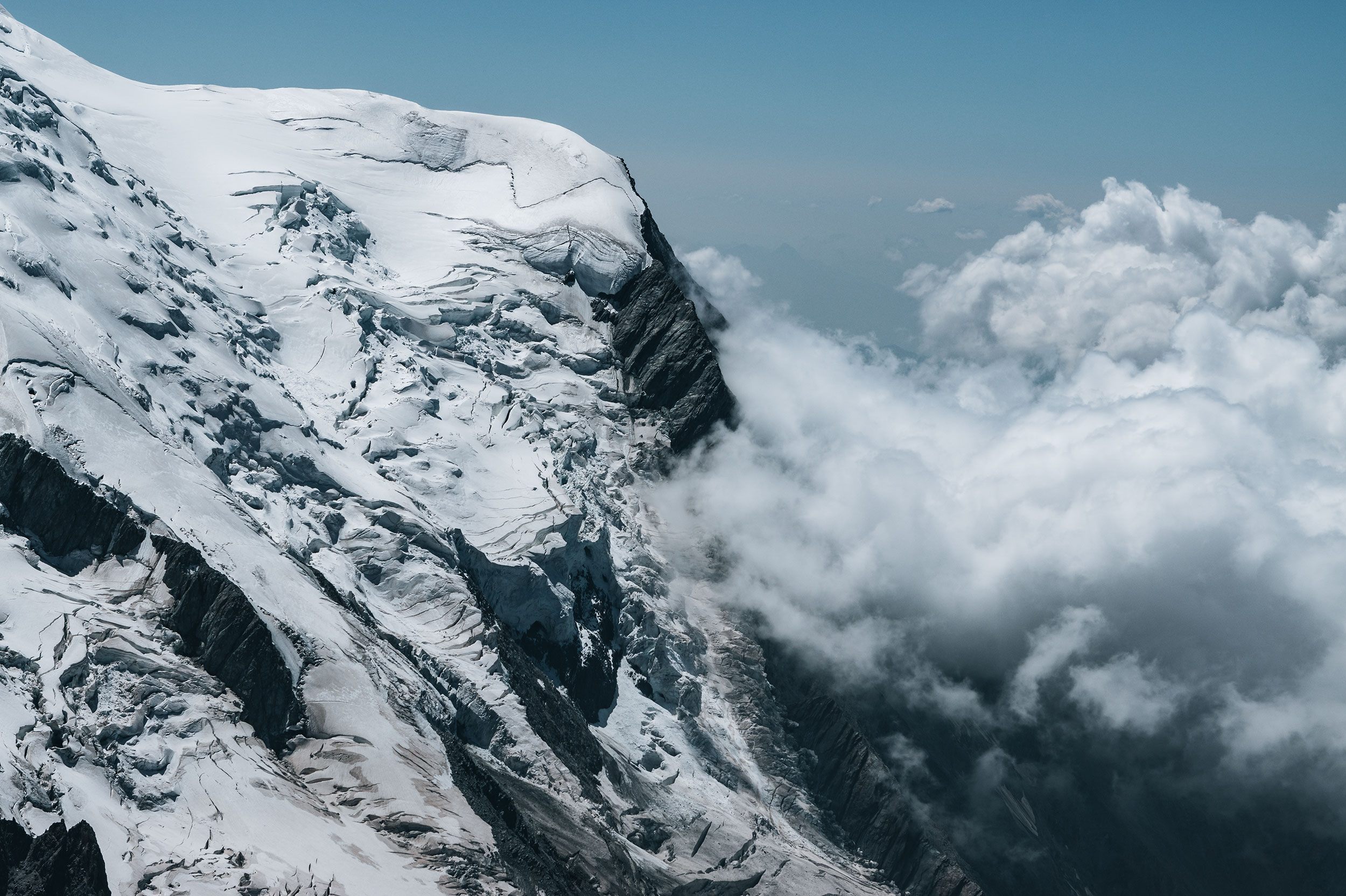 Information for RV drivers
There is a big parking for campers, in front of the entrance to the city. If you want you can spend a night there, of course, it's paid. We stayed for the night at Camping Cimes Chamonix, a lovely place with a panoramic view of Mont Blanc... soooo, lay down, have a hammock, and enjoy a beautiful view of the French Alps ;)

I recommend visiting this phenomenal place!
Un Saludo:)!
Back
---
Related articles