ARTYKUŁ W JĘZYKU POLSKIM
Destination - Bieszczady, but with a rest on the way.... :)

Parking at Camping Jawor nr 248 was a good choice for our first overnight stay by the Jawor Lake. It was the first time we visited the Bieszczady area, anyway, so I do not know what the atmosphere is in the summer, we stayed in late September, and it was nice & quiet.

Maybe the place was too commercial for us, but this campground certainly offers something nice for everyone. I liked that we could walk quickly from the campground to the Solina Dam (Polish: Zapora Solińska), the largest dam in Poland. Some "muddy" beaches - were also a few steps away.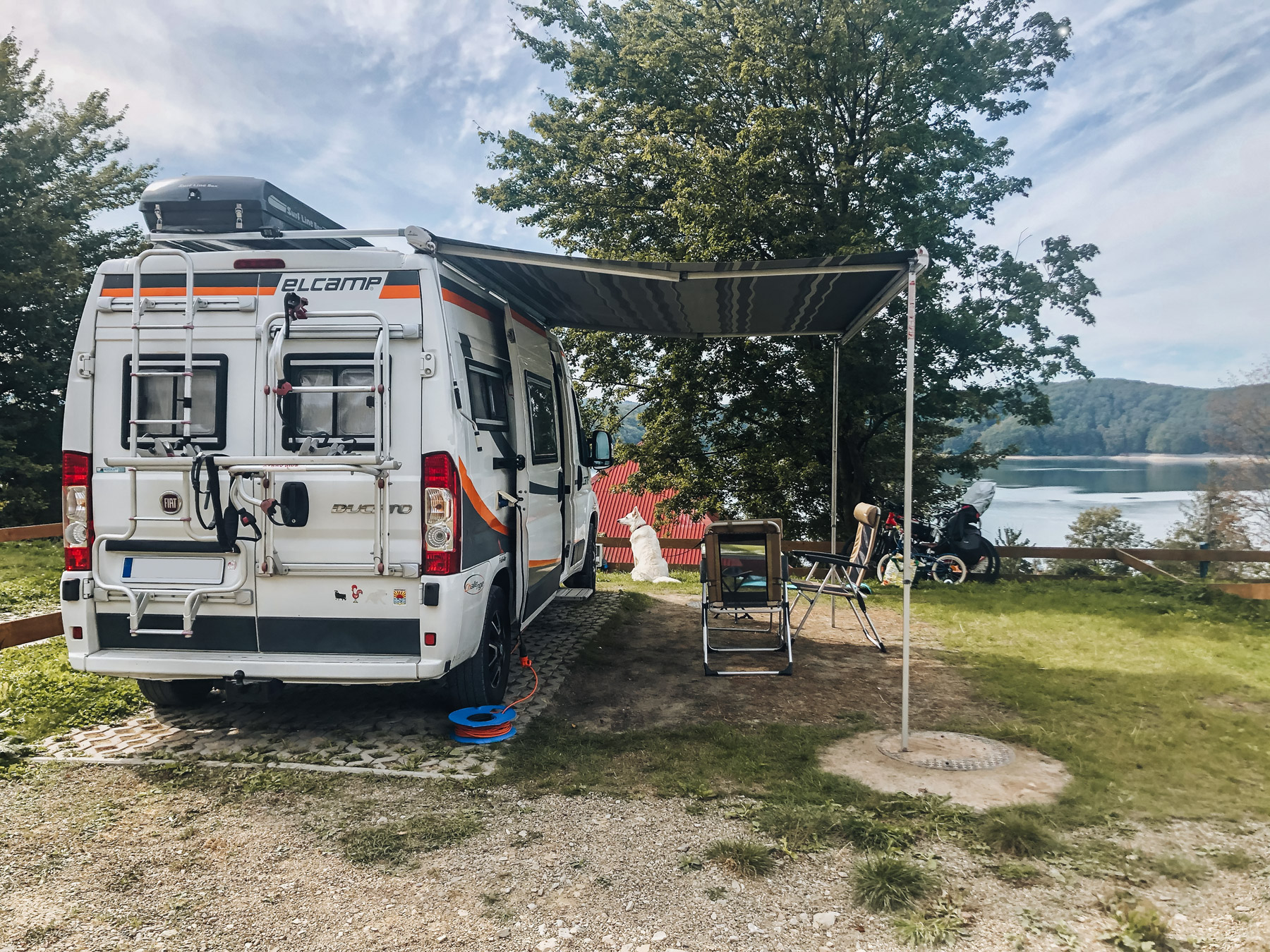 Sanitary facilities were ok. Parcels are comfortable with a beautiful view of the lake.

PS I can only complain about the desolate children's playground. Almost all toys were broken, I understand that children destroy things during playing, but the staff needs to do something with wobbling ladders and swings.
Because we couldn't stand in one place for too long, we moved to the other side of the lake CLICK

Un Saludo:)!
Back
---
Related articles