ARTYKUŁ W JĘZYKU POLSKIM
We parked the RV right in front of the entrance to the city, right here... CLICK, and immediately we could admire what this place is famous for - the city's unique architecture. As we followed the road to the old town along Calle Canoningos, the silhouette of the long metal San Pablo Bridge, which connects the canyon slopes above the Huecar River valley, appeared between the trees.
We followed the narrow streets of the old town center, passing the "Casas Colgadas" Buildings - some of which can be visited: Casa de la Sirena (there is a restaurant) and Casas del Rey, which houses the Museum of Spanish Abstract Art.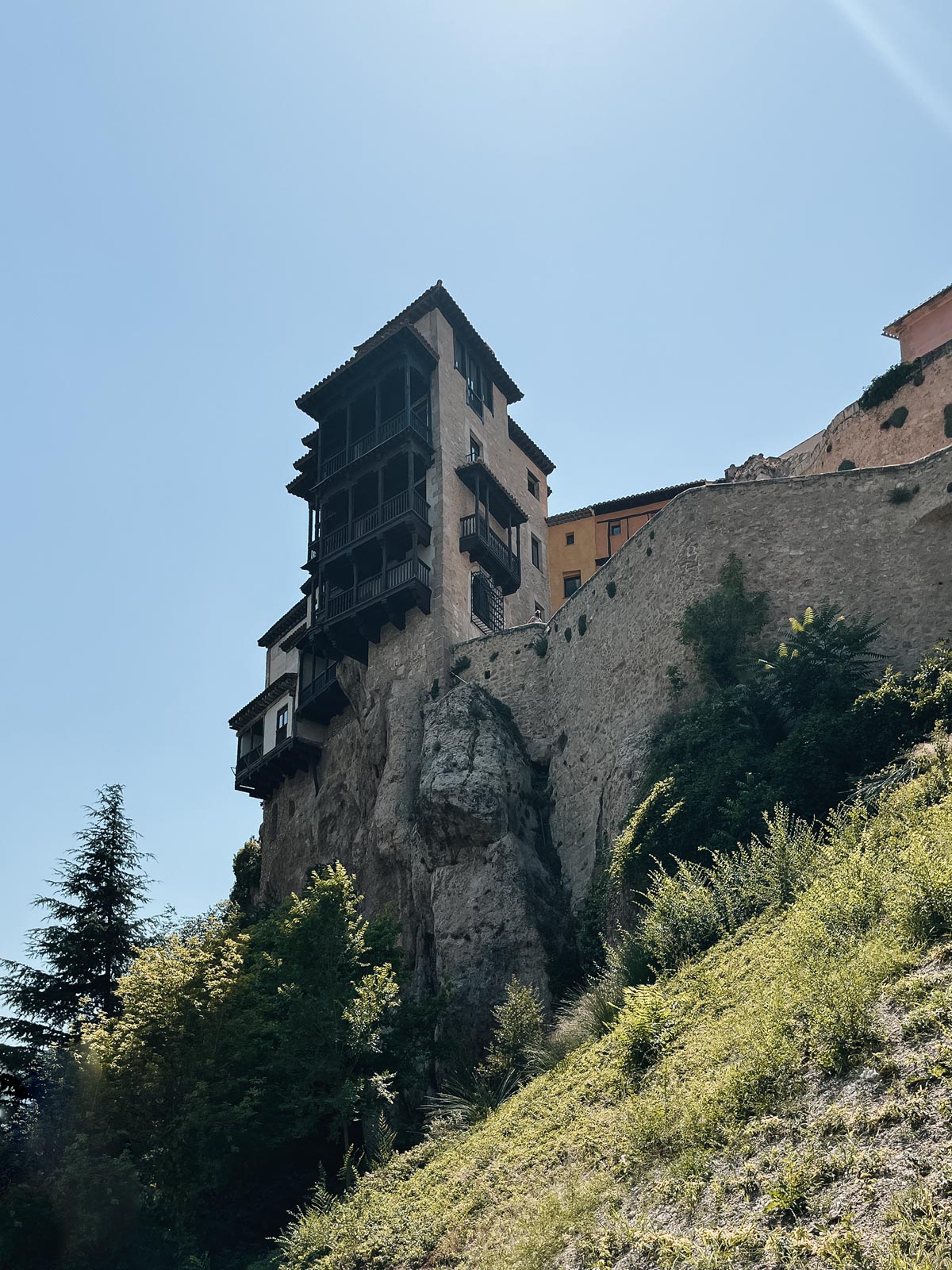 Among the beautiful facades of old buildings, we walked in the heat to the must-see stop - Plaza Mayor, where you can admire the arches of the City Hall and the beautiful Catedral de Nuestra Señora de Gracia, which construction started in the late 12th century.

The old town is listed as a UNESCO World Heritage Site.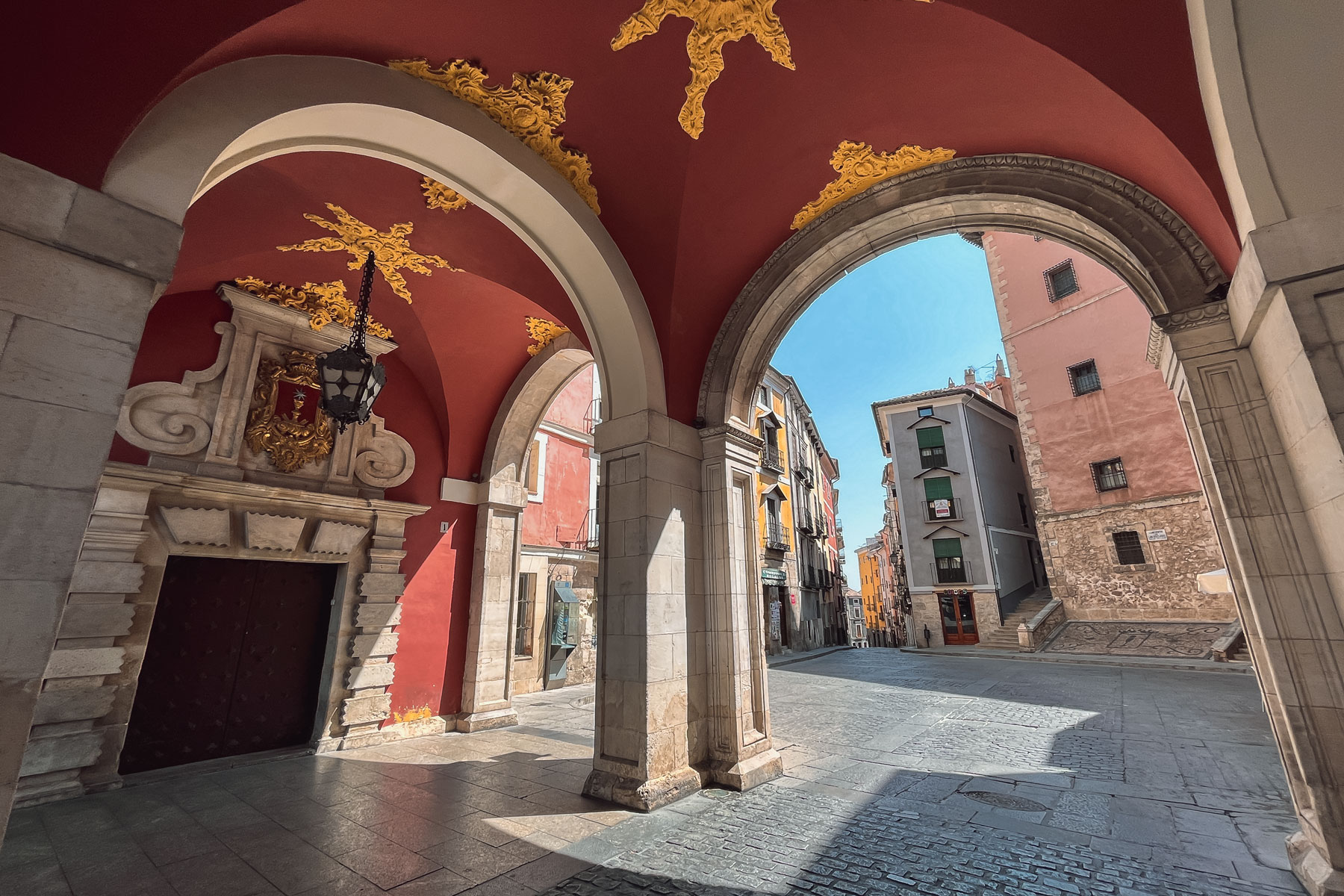 To see and take some photos of the city's panorama, you have to cross the iron San Pablo Bridge, from there you can see why the name "Hanging houses" so well reflects their unique character. They were built on the very edge of the ravine, and their balconies just hung over the chasm...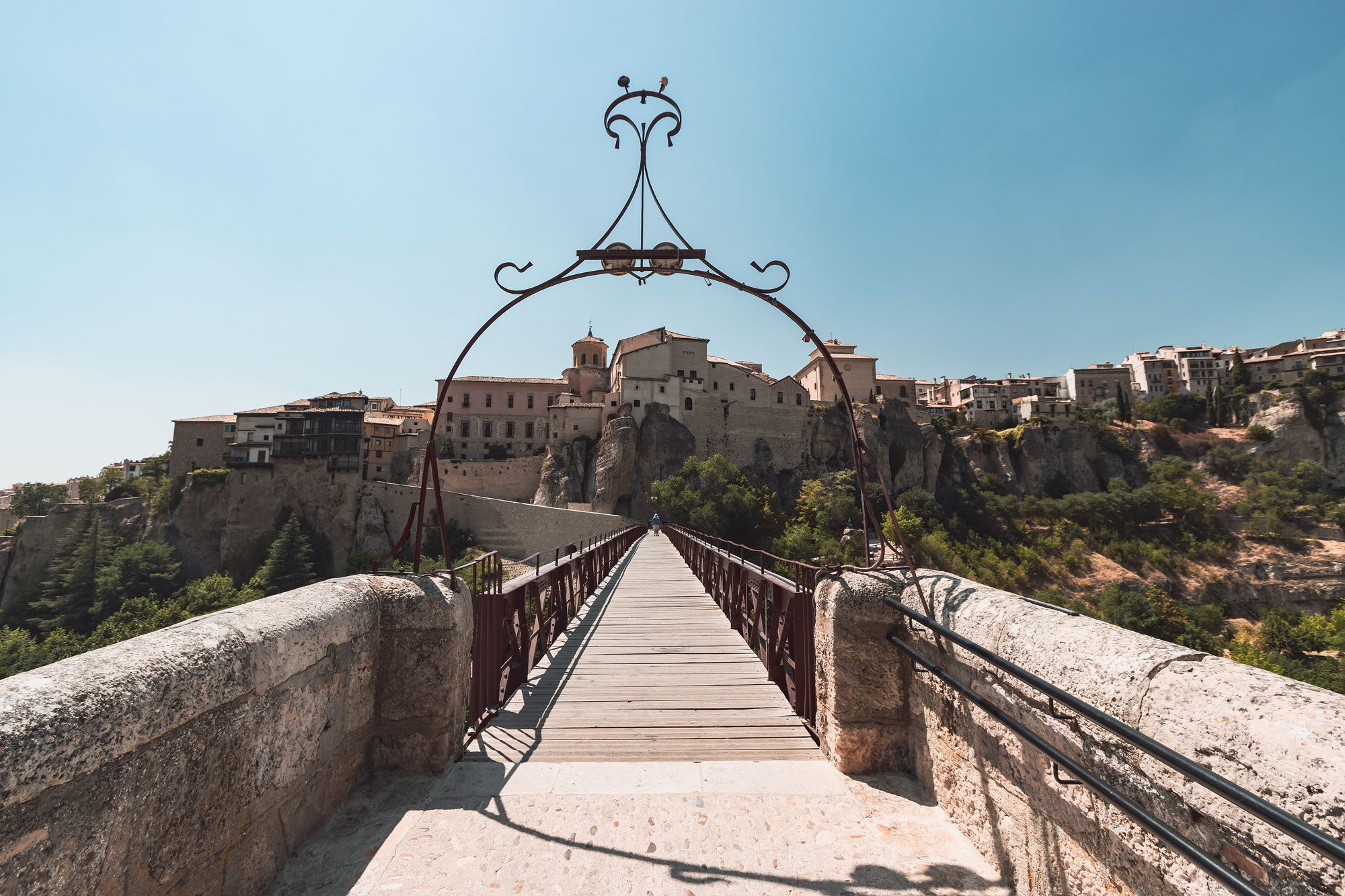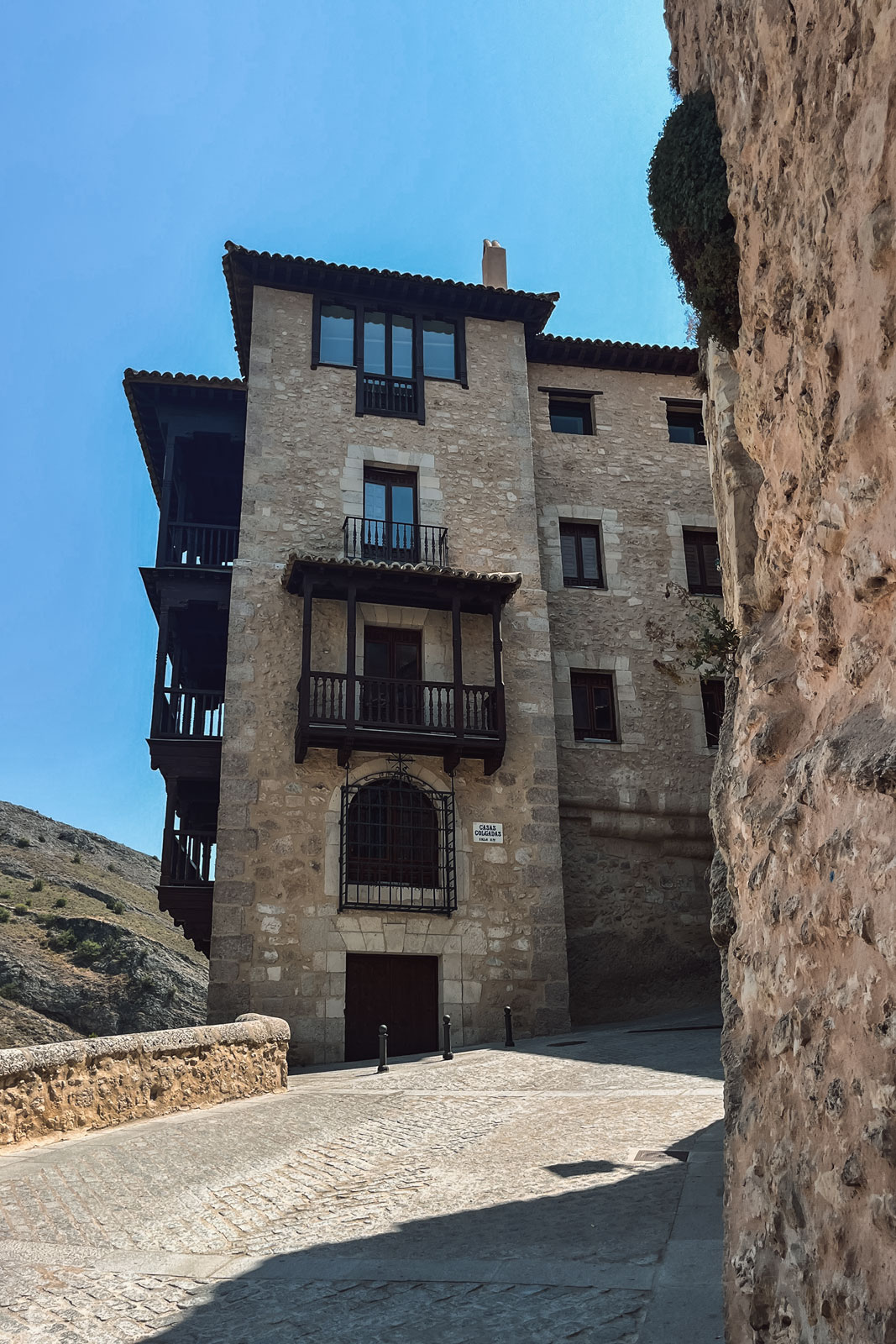 At the other end of the bridge is the old San Pablo Convent, transformed into a four-star hotel.



What to see in Cuenca
Convento de las Carmelitas Descalzas
Casas Colgadas
Iglesia de San Miguel (Cuenca)
Oratorio de San Felipe de Neri
Torre Mangana
Museo de Arte Abstracto Español
Catedral de Nuestra Señora de Gracia
Castilian gastronomy
Cuenca is very photogenic and offers delicious gastronomy. Local specialties worth trying:
morteruelo - a kind of hot pate
ajoarriero - cod stew
resolí - a local liqueur
alajú - a dessert made with almonds, roasted breadcrumbs, spices, and honey, topped with two wafers

You'll find good restaurants and bars on the Plaza Mayor. Also, the Castillo district in the upper part is famous for its cozy places where it's possible to try local gastronomy watching the canyon. The city is bustling in the evenings, and I can imagine how beautiful it must look at night. We didn't have time, but maybe you can see it by yourself :)
Check out the photo gallery
Un Saludo:)!
Back
---
Related articles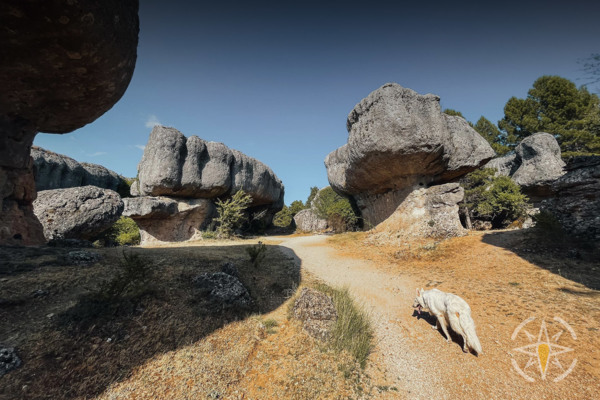 Visiting the "Enchanted City" - "La Ciudad Encantada" in Cuenca
One of the most spectacular places in Spain!
Read more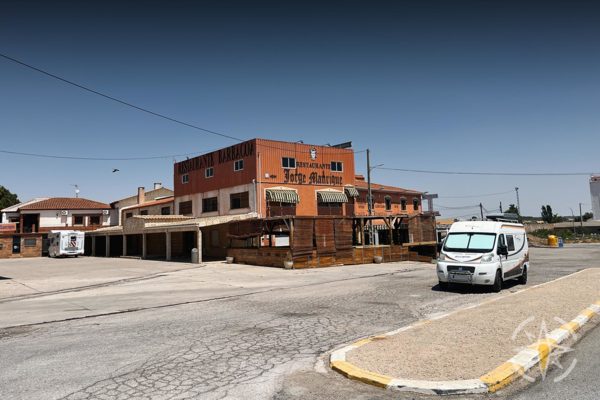 Driving Europe in a Camper Van, Part 1
Interesting places to visit en route, South of Spain - Poland
Read more