ARTYKUŁ W JĘZYKU POLSKIM
The Algarve, like Andalusia, is mainly famous for its beautiful beaches and coastal towns. And in many articles on this blog, I describe beautiful places tens of kilometers away from the coastline of both these regions. One of them can be found below :)

FOIA is the highest mountain in the Algarve. It is not a very high mountain - 902 meters above sea level - but due to its location, it can be seen from many parts of the Algarve. It looks beautiful from the Costa Vicentina when fluffy clouds gather around the summit outside the summer season.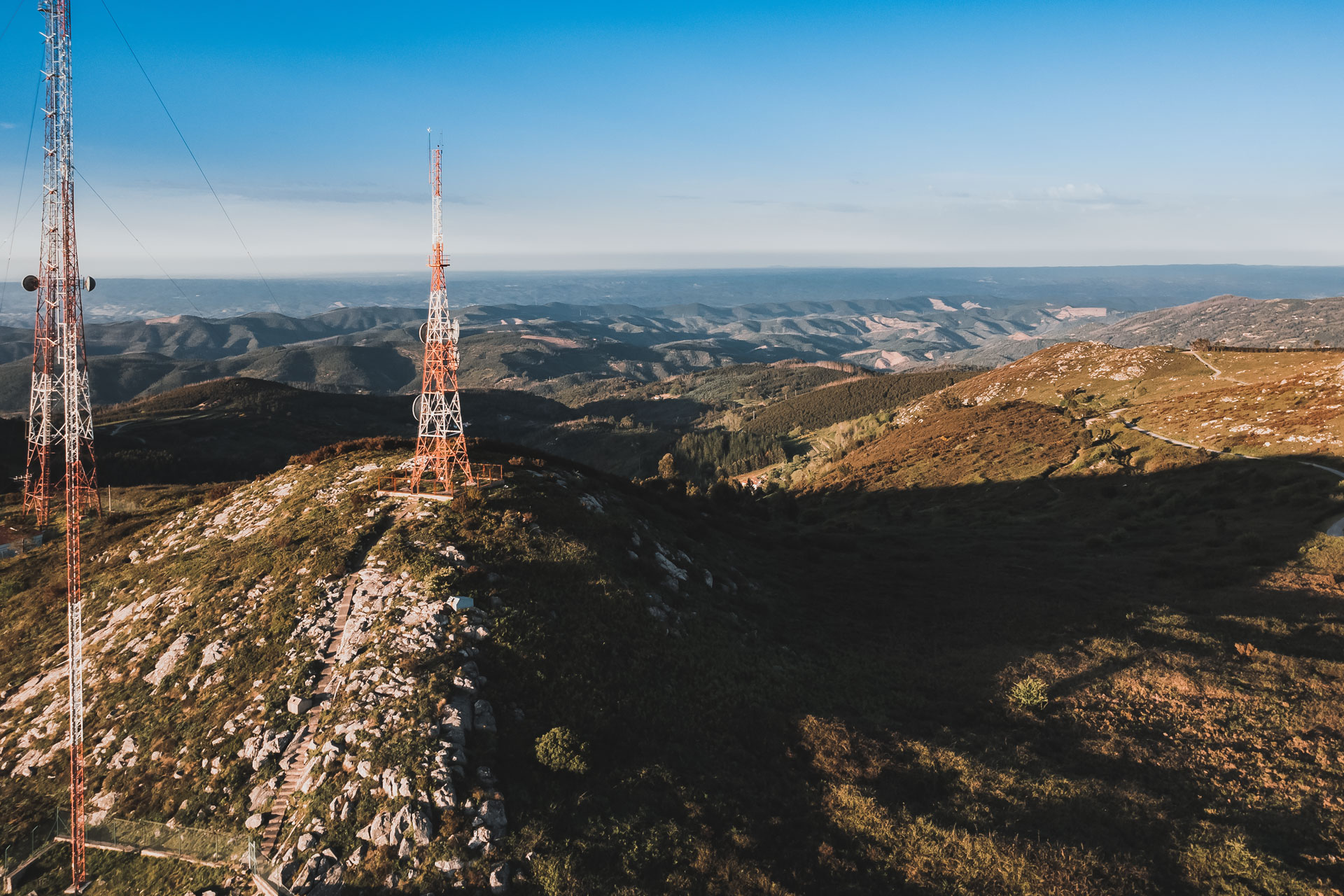 Depending on which side of the mountain you want to ascend or descend, many trails lead to its summit, and you can also cycle (I will be there soon with my bike...), drive or motorbike to reach it.
The views from the top are magnificent. On clear days, we can see the Algarve's capital Faro and more towns on the south coast. On the west side, you can admire the coastline of my favorite, Costa Vicentina.
At the top are a lot of antenna masts, a gift shop, and a restaurant.

There is also a plaque commemorating how the Moloca ship was saved from smashing into the continent's steep shores during a raging storm. Fortunately, Captain Pedro da Silva at just the right moment spotted Foia's silhouette, which helped him to navigate safely to the bay. As a token of his gratitude for saving many lives and the ship, he built a convent at the foot of the mountain.

I recommend visiting Monchique on your way to Foia. It's a fairly unpopular holiday destination, but what a lovely corner of the Algarve.
Un Saludo:)!
Back
---
Related articles