ARTYKUŁ W JĘZYKU POLSKIM
Selwo in Estepona is advertised as exotic fun for the whole family, where you can watch wild animals by driving around the alleys in a typical safari car.
Looking at Selwo's website, I imagined we would find a mini Game Park, like the ones we used to go to quite often when we lived in South Africa. Animals in such reserves follow their instincts and are not crowded in cages or not-so-big parcels. Naturally, I understand it is impossible in Europe to provide a home for lions, ostriches, giraffes, African monkeys, or tropical lizards in an open area, but I would have expected the stands for large species to be at least as spacious if the park advertised itself as a safari park.

Few pics from Africa...

The whole place is beautifully designed, with suspension bridges, lodges where you can spend the night, interesting paths, and corners with bars & resting places. You can spend a few hours following a map and admiring beautiful botanical sections and the animals... But... The view of hippos wallowing in small ponds and not even having a chance for a good walk was just plain sad. Also, I wouldn't say I liked the giraffe stand. Maybe it was because I reminded myself of images from Africa, where I had watched these majestic animals crossing for miles and plucking grasses and leaves from trees and bushes, not to mention elephants. Even though they appear in Selwo's ads, they aren't park residents.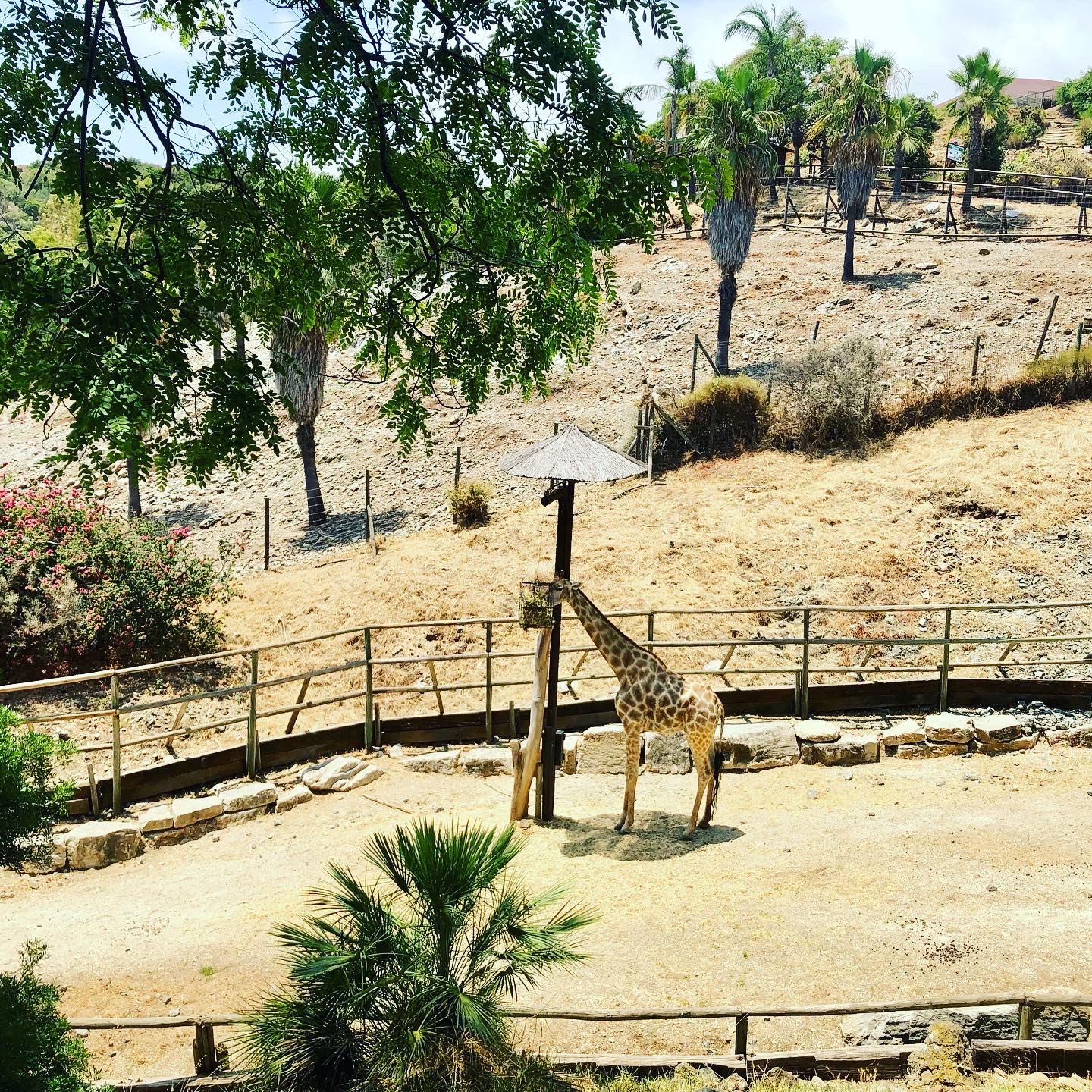 Here giraffes stood stretching their long necks into feeders/hay bins and could do just that because there was not too much place to walk, the same for zebras, antelopes, and other ungulates.
Let's think more about ethics
Not all zoos, or parks where exotic animals are kept in captivity, are scientific centers, such as those where biologists try to preserve and restore species threatened with extinction. However, such seemingly positive activities also bring a lot of controversies. It is evident to me that such places exist only to make money. Selwo in Estepona prides itself on being part of a network of organizations with the animals' best interests at heart, but did you know that only about 3% of the Zoo's budget is allocated to conservation projects?

Is watching these beautiful and diverse creatures, 90% of which were born in captivity and the rest taken from their natural habitat under force, supposed to evoke empathy, especially in children? It seems to me that only if we know how they got there and why they are there. What are kids supposed to be taught by visiting such parks? What do you think about it?
Anyway...
If you and your children are interested in visiting a nice zoo, I recommend both in Estepona and BIO PARK in Fuengirola, which, after all, my friends and I liked more. However, watching a cheetah, which will never be able to run several tens of kilometers reaching its record speeds, in the Zoo is doomed to walk senselessly in circles behind protective glass, and other animals trying to avoid the ubiquitous eyes of onlookers don't make me feel happy and relaxed. The animals do not seek human company in their natural habitats, and you must try to see them. I don't want to mention the dolphin park in Benalmadena. You can take a trip from the port in Benalmadena to see them in their natural habitat.
PS I did not write this text to make anyone feel guilty or angry... I visit such places myself from time to time. I did not want to spoil my young child's joy of seeing the animals. Intrusive ads lure children to various attractions, and we parents - after all, want our children to have fun. My concern was that questioning the Zoo as the most appropriate place for animals might be too difficult for young children to understand. Well, maybe I had some impact that my son began to think about this early. And I would like more and more people to read what zoos are NOT (at This link, or Here you can read more). I hope that soon keeping animals in captivity for entertainment and financial benefits will stop being one of the ways to spend family time. After all, there are many alternative opportunities to admire free animals in their natural habitats.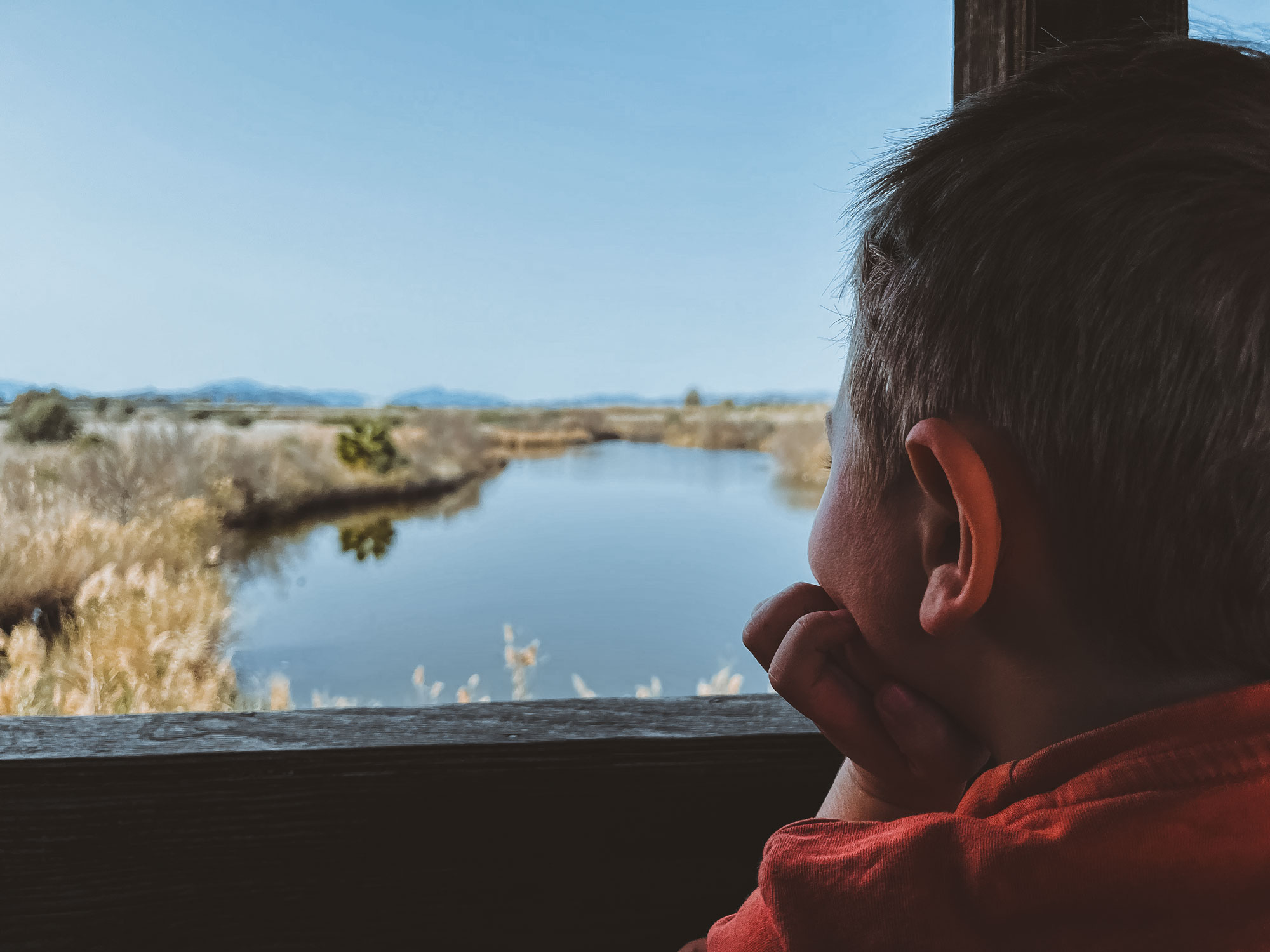 Excellent places for wildlife spotting around Málaga / in Andalusia
Benalmadena - motor boat tours for dolphin spotting
Tarifa - I recommend whale watching with Firmm. You may observe many species of whales, dolphins, and even killer whales. I will also write a bit about whale watching soon.
Parque Natural del Guadalhorce, just outside Malaga - wild flamingos, eagles, ospreys, gulls, and other numerous bird species
Mountains of Benalmadena, Malaga, Torcal de Antequera - mountain goats, eagles, and other species
Ecoreserva Ojen - animal park, the possibility of meeting horned, but in an open area
El Chorro area - many eagles and vultures nest on the rocks
Diving/snorkeling around Nerja, Maro, and Benalmadena - you can observe species of colorful fish, underwater flora, and fauna
Doñana National Park - Huelva / Sevilla province - This park is a sanctuary for numerous migratory birds such as geese, flamingos and Spanish imperial eagles. In addition, other wildlife species can be found here, such as the Iberian lynx

Official website Click
Un Saludo:)!
Back
---
Related articles