ARTYKUŁ W JĘZYKU POLSKIM
What to order, buy and eat to feel sunny Andalusia? There are many recommendations, and I will try to introduce the typical products of the region, which can be found on ships and which you could take back home with you.
Olives
For centuries, the Andalusian territory has been known for growing olives and manufacturing olive oil. Spain is the absolute leader here, filling 30% of the global market, and from Andalusia alone, comes 83,50 % of the country's production (in 2017, Egypt got the second place, and Turkey got the third place).
Almost everyone can tell apart green olives from black ones, but there are many more, even thousands types…. Typically spotted in Spain are: Lechin, Bical, Picuda, Cornicabra, Farga, Gordal
Sevillana, Hojiblanca, Lemono, Manzanilla, Morrut, Gordal, Picual. Those are only some of 260 types that grow there.
They are distinguished by their different colour, size, taste and filling (olive filled with almond – a delicacy!). I recommend the olives manufactured by Lanzaz, Bravo and Partidas de la Abuela from Antequera. Often, in markets, olives are sold in boxes and you can try there many of the types, and the offer is very vast!

Olive oil
Spain has the first place in olive old production, as well. When you buy olive oil, it is best to pay attention to its ingredients and type. From the most popular type of olives – picual, we will get olive oil with a fruity taste, fig and wood aroma, and gentian aftertaste. They grow mainly near Jaen. Olive oil of the hojiblanca type is mostly manufactured near Malaga, Cordoba, and Seville. It has a bitter taste and almond tinge. Arbequina olive oil is delicate and light.
It is best to buy PURO VIRGEN EXTRA olive oil, because it is the healthiest, and it is still murky and produced from fresh fruit, unprocessed. While making a purchase, it is good to check whether the olive oil was refined – such information should be placed on the bottle. It is best to choose olive oil that was not refined.
Wine Vinegar
Wine vinegar from Jerez is one of the most appreciated. The production started near Cadiz, namely on the territories between Jerez de la Frontera, Sanlucar de Barrameda and El Puerto de Santa Maria, and has been continued for over a dozen centuries. The best vinegar is made from Oloroso wine, and its taste is obviously influenced by the used grape variety.
Vinegar matures in oak barrels for at least six months. If it matures for over 2 years, it is named Vinagre de Jerez Reserva, and if it matures for over 10 years, it is named Vinagre de Jerez Gran Reserva. In Andalusia, it is mostly added to salads and it is poured on the pan and used to fry seafood.
Andalusian sweets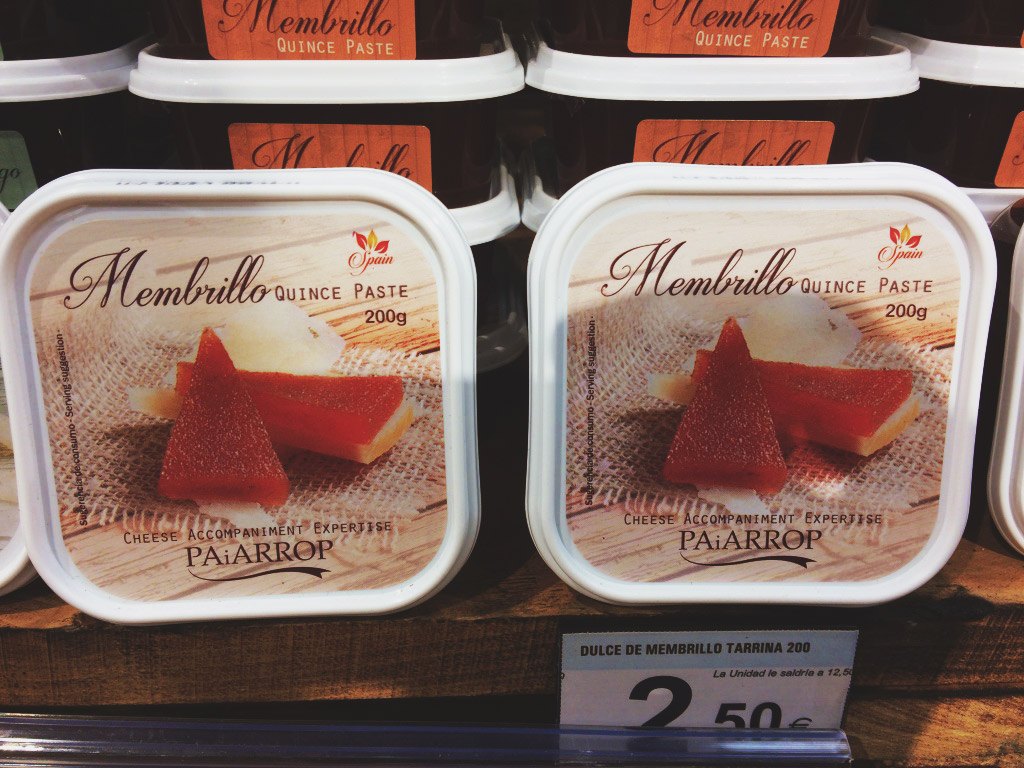 Dulce de membrillo also known as carne de memrbillo (quince meat) is used as an addition to cheese, desserts and sometimes it is served as a standalone starter for breakfast or dessert.

Roscos de vino y almendra de Estepa – candies mainly eaten during the Christmas. They taste like Malaga wine and almonds.

Polvorones de almendra – small cookies packed like candies and made from almond paste.

A combination of Churros with hot chocolate – a high-calorie combination, but during intense sightseeing there is no way that the additional sugar will expand our waistline ;)

Delicious cured meat and Spanish ham "Jamon Iberico" and "Jamon serrano"
There is no need to introduce the famous red sausage chorizo with the addition of aromatic pepper. Morchilla serrana, on the other hand, tastes very similar to Polish black pudding. It served in slices cold or hot, exactly the same way Polish black pudding is served.
It is difficult to miss pig feet handing from hangers in markets… there are really many of them. Hams are divided into two main types: "Jamon Iberico" and "Jamon Serrano".
Serrano is made from white pig. Most often, the meat is dried in mountain regions, at low temperatures (for at least 12 months). The best hams have Gran Reserva mark and dry for over 1,5 year. However, Iberico is the more desired and appreciated by the man-eating gourmets. It is a true queen of "pig feet" and is made from black Iberian pigs. The price of the meat does not only depend on the drying time but ale on the pig's menu. Often, restaurants serve different types of jamon, it is good to know the differences between them:
Jamon iberico de bellota – it is a ham of the highest quality and is made from pigs that are kept on mountain pastures and are fed acorns, radices and herbs.
Jamon iberico de recebo – on pastures, the animals are fed acorns mixed with fodder.
Jamon iberico de de cebo de campo – the ham comes from animals fatted on pastures and farms
De cebo – the meat comef from pigs fattened with grain and fodder.
There are many choices when it comes to Spanish cured meat. The offer is very varied, so it is best to ask for a recommendation in specialized booths. Eating from and cutting ham on a special handle – jamonera is a true art.
Cheese
It is a true delicacy here. Cheese may be seasoned with herbs, taste like toffee, fat or not, have da ifferent degree of maturity and hardness. They are a perfect addition to meals, wine or may be served as tapas. Their perfect taste comes from a high quality milk.
The basic distinction can be done basing on the hardness of cheese, so here we have a list starting with the hardest one:
• Queso Curado
• Queso Semicurado
• Queso Blando
• Quesos Cremosos
It is good to check on the label whether it is sheep or goat cheese (ovieja – sheep, cabra – goat), because there are many people who do not like goat milk. Personally, I prefer curado and semicurado cheese. It does not have a strong tang and have pleasant, hard consistence. On markets, the sellers gladly offer small pieces to try, so it is easier to make a choice.
Wine
There is another post in which I write more about the treasures of the vineyards that are here. Spain is the third largest wine manufacturer. In large stores (i.. Carefour), wine shelves are divided into types and region from which they originate. You can find there real delicacies that do not cost much.
Fried fish and seafood
"Pescaito frito" are fish and seafood covered in flour and deep fried in oil. Delicious! The smallest fish, which are perfect for a snack while drinking beer, are called Chanquetes. Boquerones is a fresh anchovy and should be eaten whole using your fingers. They are a bit larger than Chanquetes. Sardines grilled over an open fire on boats are very popular, as well. We will find them in almost every chiringuito that serves food.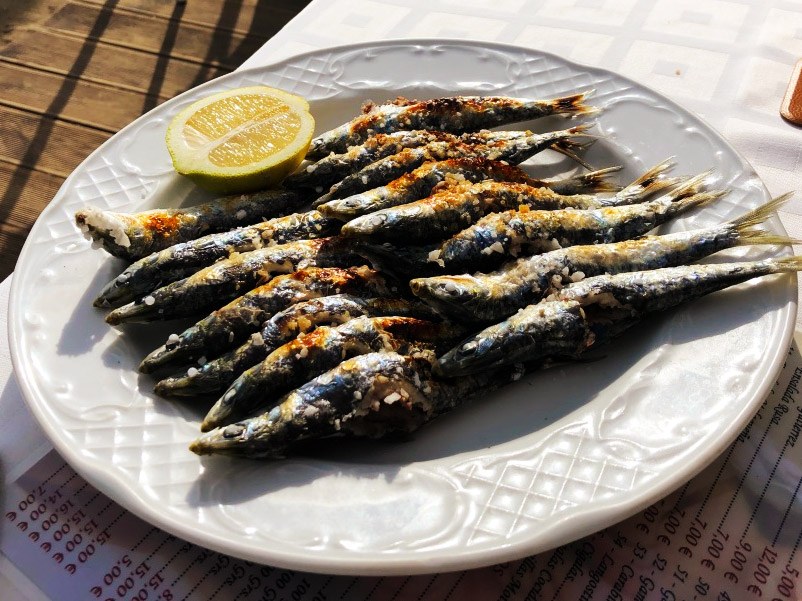 While travelling through Andalusia, I try to catch the unique tastes of various places. There is always something that surprises me, there is always something that stays in my memory. Therefore, I would like to invite you to read my other posts.
Un Saludo:)!
Back
---
Related articles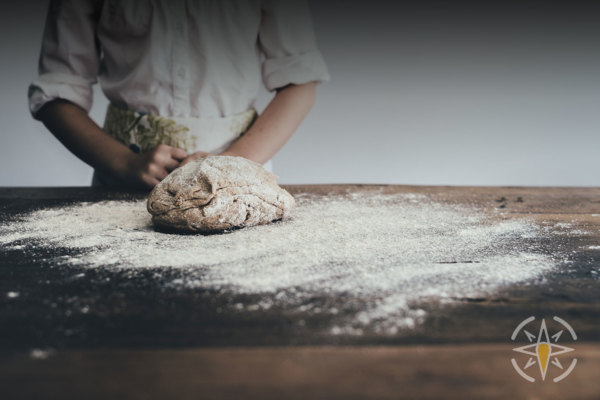 Our daily bread
Where to buy good bread in Andalusia
Read more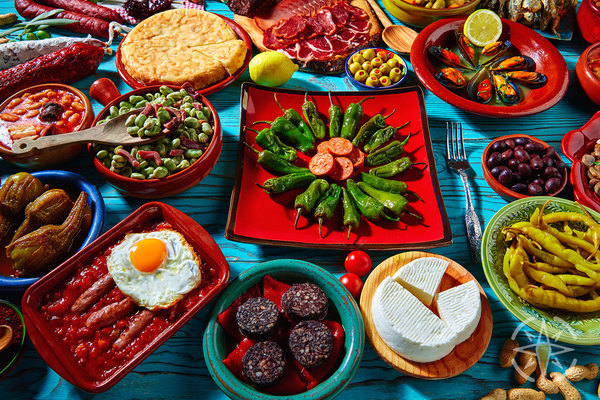 Typical cusine of southern Spain
What to try in each of the Andalusian provinces
Read more