ARTYKUŁ W JĘZYKU POLSKIM
You can get to Madrid from Malaga which is situated more than 500 km away within 2.5h, reaching a speed of over 300 km/h! Ave Renfe trains globally are in the top ten of the fastest trains, and a model Siemens Velaro E - the world's fastest mass-produced high-speed train, reached an impressive speed of about 400 km/h during its test runs in Spain.
From Madrid, the heart of the country, you can get to the main cities in a time incomparably shorter than by car. Spain has the second-longest network of high-speed rail lines in the world, with 3,330km in service.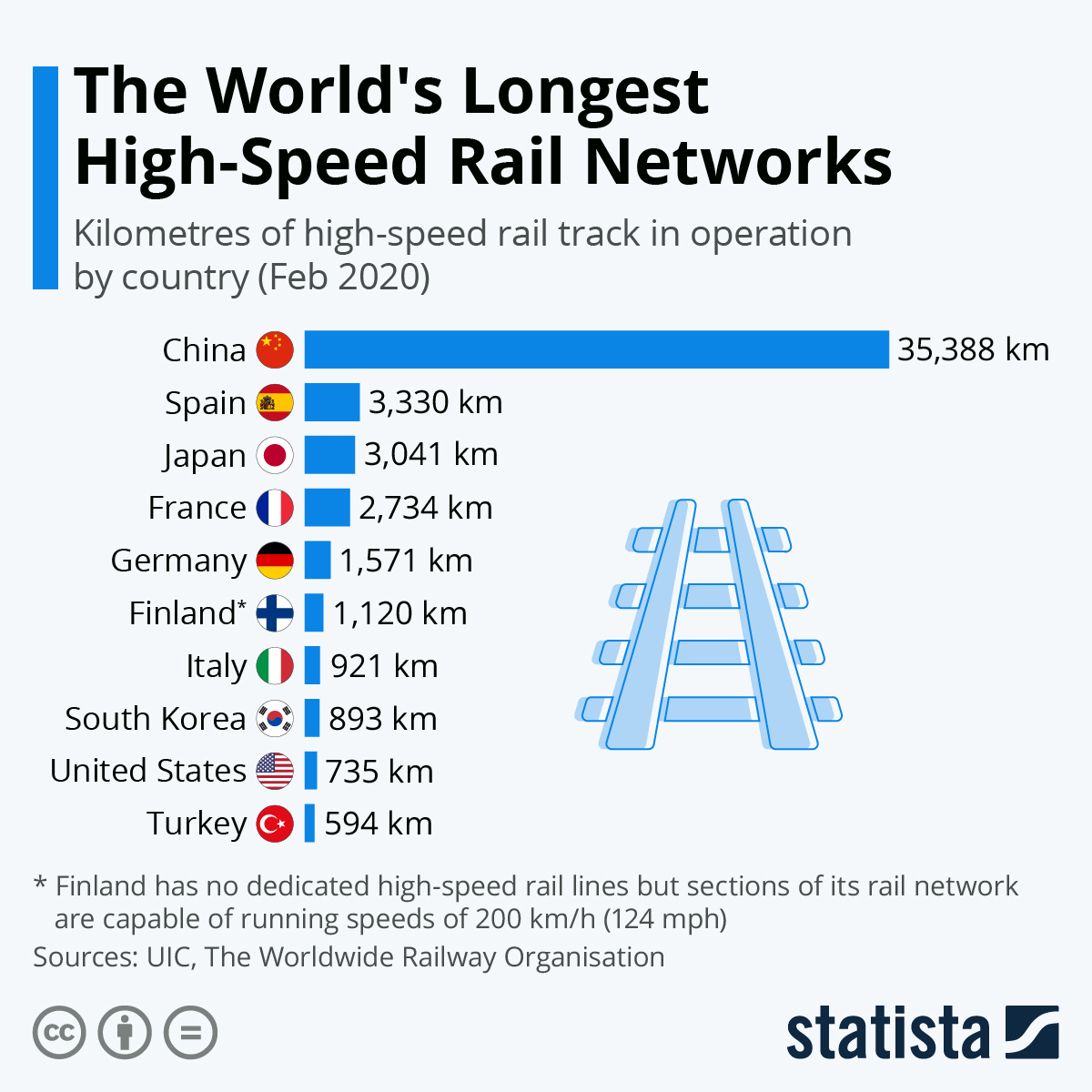 There is a plan to connect the Ave rail line to the French TGV. Wouldn't it be great to travel from the south to the north of Europe? If the train became a cheaper, viable option for traveling around Europe - I would buy a ticket and go!
In the video below, you can see what the route from Malaga to Madrid looks like - a ride of 300km/h is worth of the ticket price. It's fun, the views...wonderful!
If you are traveling on this type of train, be sure to arrive a little earlier before departure because your luggage must be checked.
Tickets and connections map: CLICK
Un Saludo:)!
Back
---
Related articles