ARTYKUŁ W JĘZYKU POLSKIM
The Day of Andalusia (from Spanish: Día de Andalucía) is always celebrated on February 28 in honor of the referendum of February 28, 1980, in which Andalusians voted to create their autonomous Spanish state, which was legally established on April 28, 1982.
Various parades and fiestas are held on this day. The streets are decorated in white and green colors with Andalusian flags. The colors used in the banners are meant to bring to mind the Andalusian landscape's beauty, symbolizing purity and hope for the future...

It is interesting to note that the green color used in the flag is called the Verde Omeya Bandera de Andalucía - which can be translated as the Umayyad Green Flag of Andalusia, and the Umayyads, as a dynasty of caliphs, ruled these lands (in the old Al-Andalus) from 756 to 1031.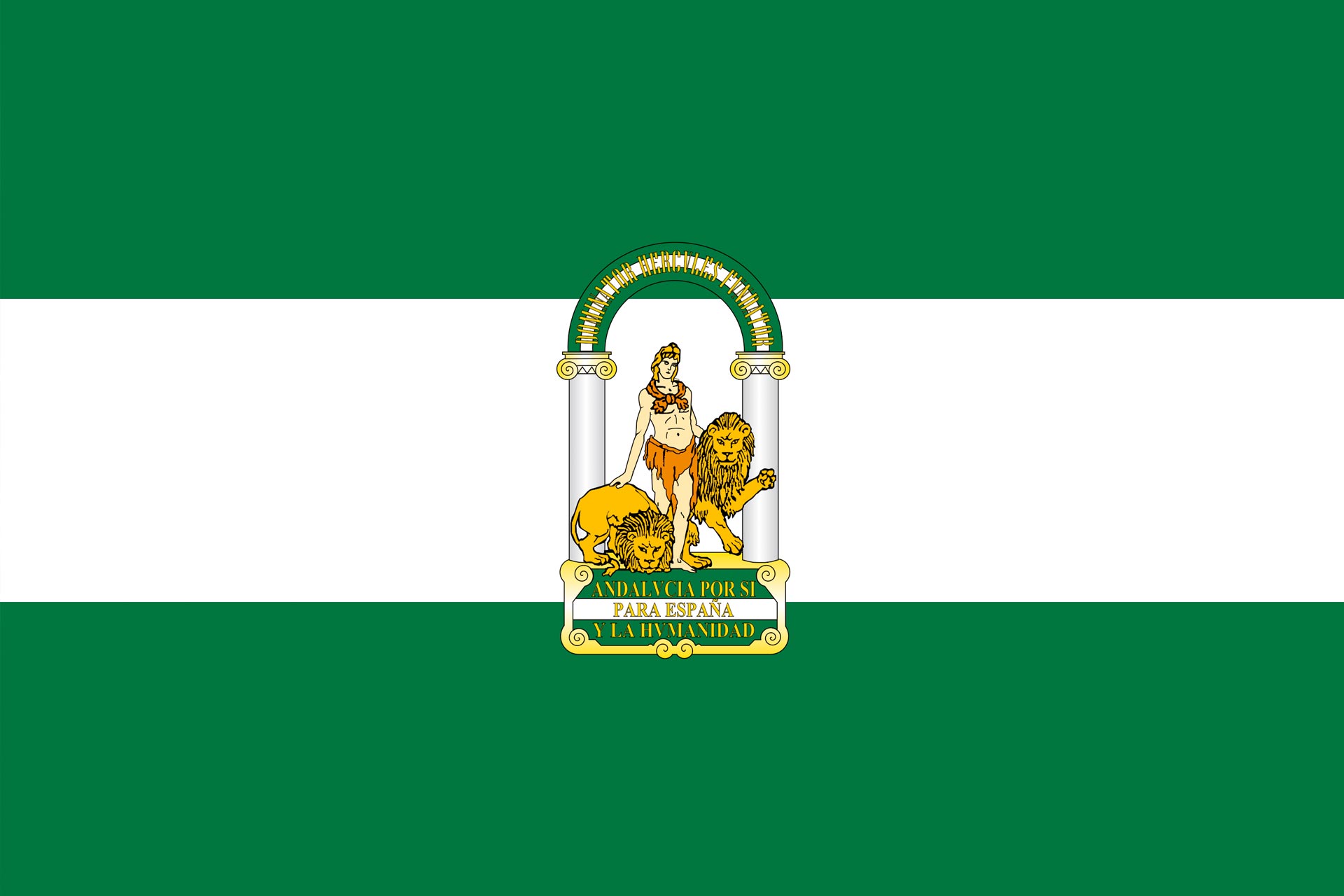 At the center of Andalusia's flag is its crest, designed by Blas Infante, which shows the figure of the mythical Greek hero Heracles standing between two columns - a reference to Gibraltar, which, according to the ancient Greeks, was supposed to be one of the pillars that formed the gateway to the Known World.
On the crest, Heracles rules over two strong lions, domesticating the power of animal instinct. Below them is the inscription ANDALUCÍA POR SÍ, PARA ESPAÑA Y LA HUMANIDAD, which means ANDALUSIA FOR YOURSELF, SPAIN, AND HUMANITY.
You can see the Andalusian flag in every office, university, school, kindergarten, and other public places where it flies, accompanied by the yellow and red flag of the Kingdom of Spain.
Un Saludo:)!
Back
---
Related articles