ARTYKUŁ W JĘZYKU POLSKIM
From far away came the rumble of drums, rhythmically pounding out the slow rhythm of the procession. Nowhere else, the closeness of this type of event made such an impression on me.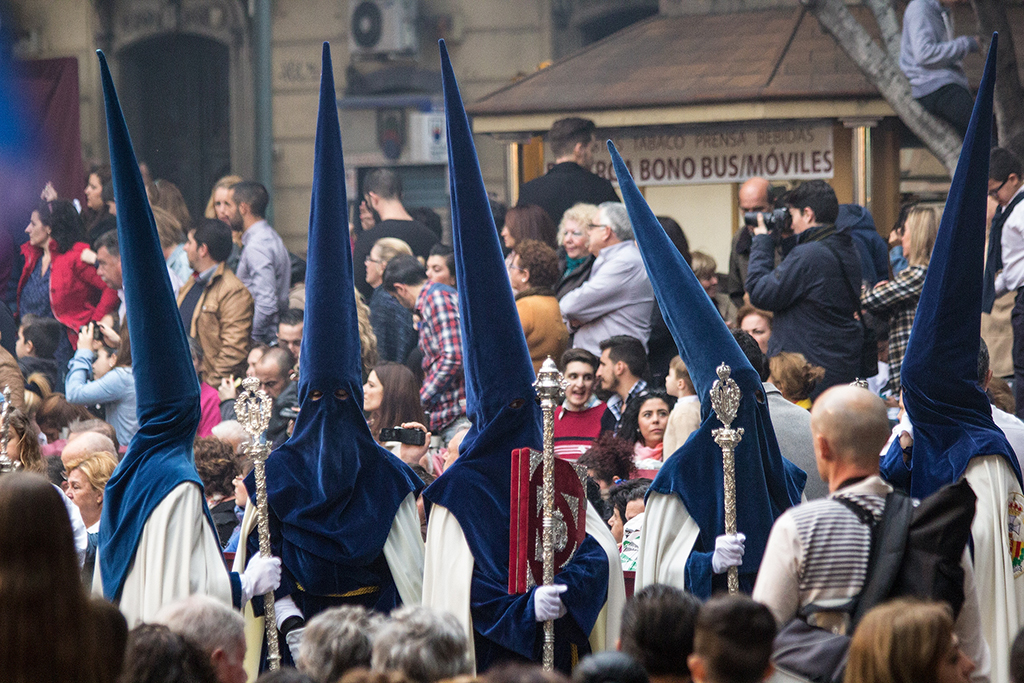 So far, we have been to the processions in Malaga and Benalmadena, definitely worth seeing something like this live, because the atmosphere is unique. I think many tourists share our opinion, the numbers speak for themselves - only Seville in 2020 (Read More) due to the cancellation of celebrations lost 400mln Euros...

Crowds of people watch the brotherhoods and hooded nazarenos (Hermandades de Pasión) moving slowly in candlelight. The smell of burning candles, incense, shouts, bells and chimes, the sound of drums and trumpets - the processions taking place after dark provide the most extraordinary sensations...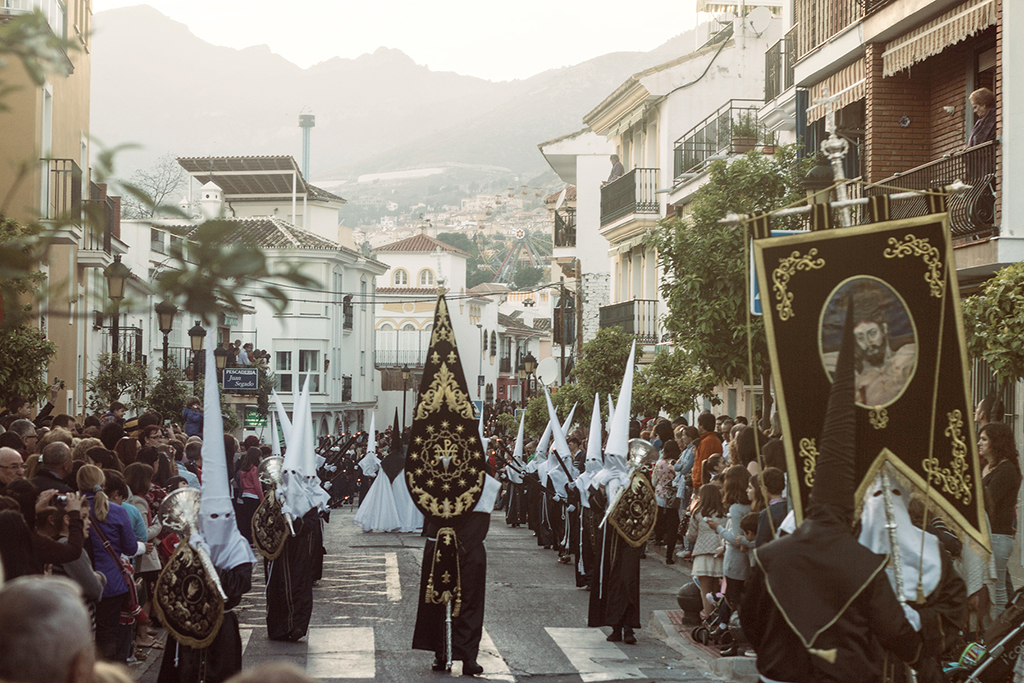 Costaleros, members of brotherhoods, carry huge altars weighing up to several tons, called pasos prepared all year round.
The most characteristic are the Nazarenos, dressed in habits. They look majestic... On their heads, they wear pointed caps, which are supposed to symbolize salvation. Their costumes and the tradition of belonging to the brotherhoods are rooted in the culture.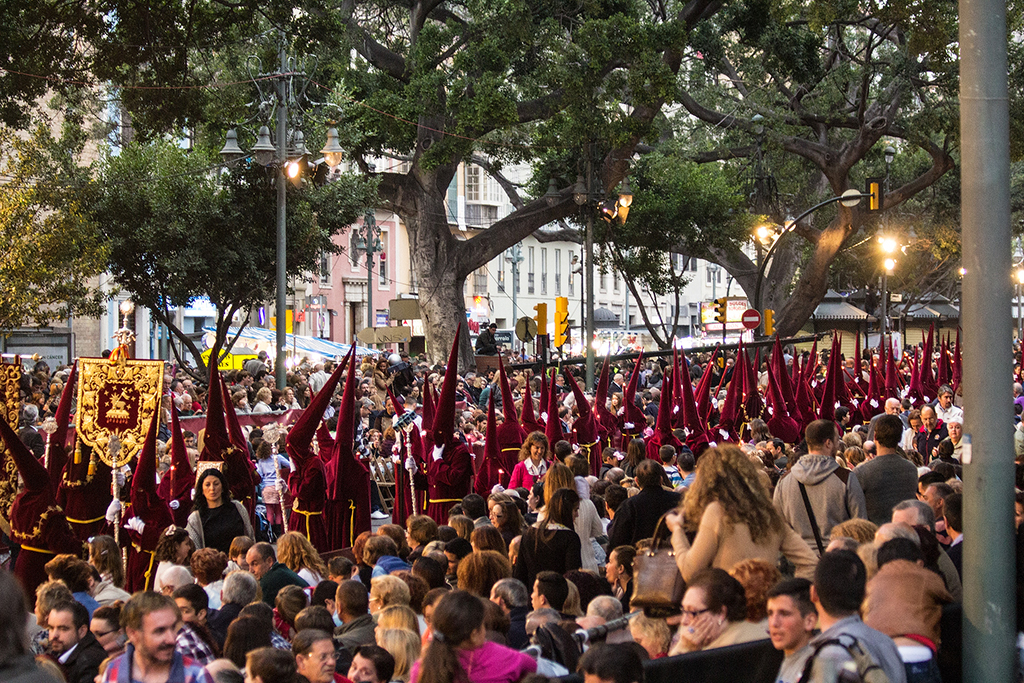 The parade routes are beautifully decorated, and celebrations take place in almost every town, but in Malaga and Seville, the biggest ones happen.
While costeleros (among them - Antonio Banderas himself) carry heavy platforms, in local tapas bars and restaurants life goes on in a normal rhythm, hosting crowds of joyful tourists...
I invite you to watch two videos from 2022 - from Benalmadena Pueblo and one I made in Málaga on Good Friday.
Benalmadena Pueblo:
MALAGA
Malaga:
Un Saludo:)!
Back
---
Related articles